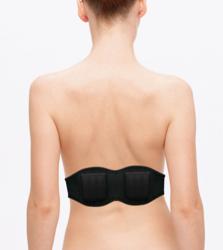 Fine Treatment offers effective therapeutic devices which can dissolve any type of kidney stone and terminate BPH without adverse side effects.
London, UK (PRWEB) June 29, 2012
Fine Treatment recommends new Dr. Allen's therapeutic devices to dissolve kidney stones independently of the renal calculi size and type (oxalate or uric acid) and to terminate the process of prostate enlargement. The new Thermobalancing Therapy doesn't require any risky procedures or medications which for many medical professionals seem anecdotal but the facts are that it simply works. Watch, for instance, medical documents about disappearance of huge mass of kidney stones, http://www.youtube.com/watch?v=EOMUqHVrSfk.
According to the Kidney.org or Hospimedica, lithotripsy develops diabetes at almost four times the rate of those whose kidney stones have been treated by other methods. National Kidney Foundation and NHS mention that individual treatment for kidney stones depends on the type of kidney stones whereas new therapy dissolves any kidneys stone. The larger stone the longer period of time is needed. For a small stone it can take 3 months for large kidney stones (1-2 cm) about a year.
"Doctors find it hard to accept this novel treatment of kidney stones removal because of its being unfamiliar and their aversion to anything that is considered natural healing therapy", says Nino R. Alinsub, Medical Technologist from Philippines and adds: "But with Dr. Allen's device for Kidney Care, there will be natural dissolution of kidney stones. There will be no harmful side effects whatsoever since everything is done sans medications or any invasive therapy."
Regarding the prostate removal procedures, the American Urological Association Foundation states the following, "Erectile dysfunction, or impotence, is a possible complication following prostate surgery. The erectile dysfunction occurs because the nerves that stimulate the penis for an erection sit near the prostate. Removing the prostate and surrounding tissue may damage the nerves for erections."
Unlike BPH removal procedures, Dr. Allen's therapeutic device treats a prostate by improving the blood circulation in its tissue terminating the disease. This makes men feel stronger and younger. For more information please visit the Fine Treatment website: http://www.finetreatment.co.uk/kidneystonestreatment/dissolvekidneystone.html.
"Sufferers with kidney stones are obligated to undergo lithotripsy and men to cut their enlarged prostate and be afraid of receiving complications in the future. It must be changed!" says Dr. Allen. "Fine Treatment offers effective therapeutic devices which can dissolve any type of kidney stone and terminate BPH without adverse side effects."
About Dr. Simon Allen and Fine Treatment:
Dr. Simon Allen is a highly experienced medical professional. His specialty is in the internal medicine and cardio-vascular field, and he has treated patients after a heart attack, with kidneys problems, prostate and spine conditions. Fine Treatment exclusively offers Dr Allen's devices for chronic prostatitis and BPH treatment, coronary heart disease, kidney stones, as well as for back pain relief and sciatica treatment.