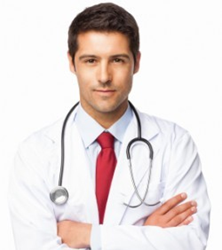 The side-effects-free Dr. Allen's therapeutic device reduces BPH symptoms by reversing prostate enlargement naturally.
London, UK (PRWEB) March 04, 2013
Fine Treatment's customers from different parts of the world have reported the reduction of enlarged prostate in size after wearing Dr. Allen's Device. David from London says that his hugely enlarged prostate of 130 grams is reduced to 37 grams; Enrico from Italy shares medical documents showing his prostate size initially amounting to 75.9ml is now reduced to 41,0ml after 8 months of wearing the device; Ahmed from the Middle East reveals his prostate has shrunk from 75 grams to 40 grams after wearing Dr. Allen's device for 6 months.
In addition, low-fat dieting may support men's well-being, as according to the Mayo Clinic, "an article in a medical journal looked at the effects of diet and supplements on prostate health. The article found that the following lifestyle factors were associated with a lower risk of BPH: high level of physical activity and no "belly fat"; a low-fat diet; five or more servings of vegetables a day and two glasses of alcohol a day."
There have been attempts to sell statins, the most common drugs used to reduce signs of heart disease, to the millions of middle-aged and older men who experience urinary and other problems as a result of benign, age-related prostate growth. The article titled "Some Cholesterol Drugs May Slow Prostate Growth", of May 21, 2012, says that statins are linked to some reduction in prostate growth according to researchers at Duke University.
However, recent research raises serious concerns about statins. For instance, "One of the main side effects of statin treatment is the increased risk of developing muscle pain. An estimated 75% of people on the medication report symptoms of muscle pain which can lead to problems with compliance (adherence)," says the article on 'Statin Treatment Associated With Muscle Pain' in Medical News Today, of January 4, 2013.
With Dr. Allen's Device, on the other side, the prostate enlargement reversing process goes naturally without the development of side effects. Patients are not using any other procedures or medication. Relevant medical documents can be found on our website. You can watch a video testimonial recorded by the Oxford Innovation Centre that demonstrates one of these cases: http://www.youtube.com/watch?v=V5xidswhxJM.
"While wholesome food is generally good for every man, it's not enough for an adequate maintenance of prostate health. And taking various prostate pills may cause other health problems in the long term," says Dr. Simon Allen. "The side-effects-free Dr. Allen's therapeutic device reduces BPH symptoms by reversing prostate enlargement naturally."
For details, visit Fine Treatment at http://finetreatment.com/bph-treatment-prostate-enlargement.
About Dr. Simon Allen and Fine Treatment:
Dr. Simon Allen is a highly experienced medical professional. His specialty is in the internal medicine and cardio-vascular field. He has treated a wide range of chronic diseases, including patients after a heart attack, with kidneys problems, including kidney stones disease, prostate and spine conditions, as well as metabolic disorders. Fine Treatment exclusively offers Dr. Allen's Devices for chronic prostatitis and BPH treatment, coronary heart disease, dissolving kidney stones, as well as back pain and sciatica relief.