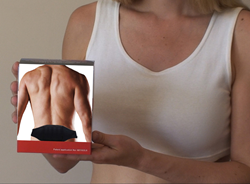 Dr. Allen's therapeutic devices treat the prostate and heart safely, helping their users to maintain a normal life and, moreover, avoid unnecessary and invasive treatments.
UK, London (PRWEB) March 19, 2013
Sales of herbal supplements continue to rise in the U.S., with the total revenue being over $5 billion dollars in 2011, highlights the 'Herbal Medicine and You' article of 13 March 2013. It is a clear indicator that people are restlessly trying to find alternative treatment options to widespread medications and surgeries. Addressing this pressing customer need, Dr. Allen's Devices provide a natural therapy with proven efficacy for many common conditions, such as coronary heart disease and benign prostatitis hyperplasia (BPH). Dr Allen's Thermobalancing therapy compares favourably to herbal medicine, as it gives much more certain results, as well as to conventional treatments, as it causes absolutely no side effects, Fine Treatment reveals.
According to Andrew M. Dale, M.D., author of the above-mentioned article, "Plants have been used for medicinal purposes for thousands of years, for instance, garlic: traditionally used for cardiovascular conditions, including high cholesterol, high blood pressure and slowing the process of hardening of the arteries; Saw Palmetto: used as a traditional or folk remedy for urinary symptoms associated with an enlarged prostate gland, a common condition in men over age 50."
Though natural treatment options have indeed been found helpful for the heart and prostate diseases, their success has been limited mostly to symptomatic relief, and they have not been investigated intensely. So many questions are still to be answered.
Regarding prostate disorders, more specifically chronic prostatitis, the National Institutes of Health (NIH) highlights that, although many complementary and alternative medical (CAM) therapies demonstrate positive preliminary observations as prospective treatments for chronic prostatitis, further exploratory studies including more randomized, controlled trials are necessary for significant validation as treatment options for this complex disorder. This view is voiced in 'Complementary and Alternative Medicine for Chronic Prostatitis/Chronic Pelvic Pain Syndrome', by Jillian L Capodice, et al, in Evidence Based Complementary Alternative Medicine, 2005.
Another article supported by the NIH, 'Use of Herbal Products and Potential Interactions in Patients With Cardiovascular Diseases,' by Ara Tachjian, M.D. et al, in the Journal of Americal College of Cardiology, 2010, highlights, "Herb-drug interactions are especially relevant when cardiovascular medications are coadministered with herbs that can potentiate or reduce pharmacologic effects. Thus, health care professionals should carefully question patients about their use of herbal products."
Contrary to herbal medicine, and conventional medication and surgeries, Dr. Allen's Devices provide a unique independent approach to the treatment of chronic internal diseases by improving blood circulation in the affected organs locally, continuously and for a substantial amount of time. Oxford Innovation has released testimonials that confirm the benefits of the natural Thermobalancing therapy and Dr. Allen's Devices. You can watch a short video here: http://www.youtube.com/watch?v=V5xidswhxJM.
"Fine Treatment's customers confirm a highly positive impact of Dr. Allen's Devices on their quality of life," says Dr. Simon Allen. "Dr. Allen's therapeutic devices treat the prostate and heart safely, helping their users to maintain a normal life and, moreover, avoid unnecessary and invasive treatments."
For details, visit Fine Treatment at http://finetreatment.com/bph-treatment-prostate-enlargement.
About Dr. Simon Allen and Fine Treatment:
Dr. Simon Allen is a highly experienced medical professional. His specialty is in the internal medicine and cardio-vascular field. He has treated a wide range of chronic diseases, including patients after a heart attack, with kidneys problems, including kidney stones disease, prostate and spine conditions, as well as metabolic disorders. Fine Treatment exclusively offers Dr. Allen's Devices for chronic prostatitis and BPH treatment, coronary heart disease, dissolving kidney stones, as well as back pain and sciatica relief.