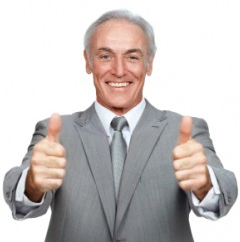 Men ought to use Dr. Allen's therapeutic device as soon as BPH has been diagnosed as it is the most cost-effective prostate treatment with proven efficacy.
London, UK (PRWEB) March 09, 2013
The article in JAAPA dated March 05, 2013, describes BPH medications available and their prices, for instance, Alpha blockers monthly cost for the starting dose on average $70 and 5-ARIs price for the starting dose on average $85 per month; whereas Dr. Allen's device is one time purchase for about 150 US Dollars as the natural thermoelement lasts for approximately 1.5 years, Fine Treatment reveals.
'The goals of BPH treatment include improvement of symptoms, lowering the risk of disease progression, improving QOL, and patient satisfaction,' states the article LUTS: A practical guide to alleviating lower urinary tract symptoms, by Betty Larsen in JAAPA. However, 'Alpha blockers do not slow the progression of BPH or reduce the complication rate. The monthly cost for the starting dose varies from $16 to $123. Unlike alpha blockers, symptom relief from 5-ARIs can take weeks or even months. The variance in price for the starting dose is $40 to $130 per month.'
Thus, the effectiveness of BPH medication is doubtful but their intake spreads for years.
Dr. Allen's therapeutic device works all the time while it is applied to the body helping to reduce the prostate size naturally. Please watch a short informative video: http://www.youtube.com/watch?v=V5xidswhxJM.
BPH surgeries are costly too, for instance, according to Modern Medicine the cost of radical prostatectomy averaged $8,130 and accordingly to the Medical Tourism, the average cost of a TURP procedure in the USA is roughly between $5,000 and $6,000, and doesn't include the fees of the urologist or anesthesiologist.
At the same time prostate surgeries may harm as state messages on Men's-Health forum on Retrograde Ejaculation after Prostate Surgery, "I was misled by my doctor in 2009. Expected one thing and was incontinent for 2 years after TURP. No warning from the doctor. No preparation. Impotency at times followed a few months after the surgery. No more ejaculation", dated 29 December 2011. Or another posted on 2 October 2011 another one says, "I'm 44 male, 8 months ago I had Holap operation for BPH and still now I'm living a nightmare. Do not touch your prostate. The annoying symptoms you have now are nothing compared to what you have after surgery."
"Fine Treatment gives men an opportunity to avoid side effects from the drugs and prevent the prostate removal procedures improving their QOL," says Dr. Allen. "Men ought to use Dr. Allen's therapeutic device as soon as BPH has been diagnosed as it is the most cost-effective prostate treatment with proven efficacy."
For details, visit Fine Treatment at http://finetreatment.com/bph-treatment-prostate-enlargement.
About Dr. Simon Allen and Fine Treatment:
Dr. Simon Allen is a highly experienced medical professional. His specialty is in the internal medicine. He has treated a wide range of chronic diseases, including patients after a heart attack, with kidneys problems, including kidney stones disease, prostate and spine conditions, as well as metabolic disorders. Fine Treatment exclusively offers Dr Allen's devices for chronic prostatitis and BPH treatment, coronary heart disease, dissolving kidney stones, as well as back pain and sciatica relief.