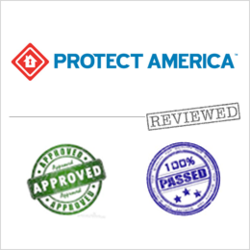 Finding additional ways to help consumers save is a large part of our business. Our experts know how to get a good deal from Protect America and happy to share that information with our visitors.
Denver, CO (PRWEB) March 06, 2013
The home alarm industry experts at Alarm System Report announced earlier today that they are implementing a new set of powerful research tools into their nationally recognized alarm system review web site, alarmsystemreport.com. The new features will focus on helping consumers find and compare the pricing information they need to make the most informed choice possible about their next home alarm system purchase.
The company's new web site roll out focuses on helping consumers in two ways: 1) a coupons, discounts, and promotions section that tracks and reports on all of the latest deals on new alarm systems offered by home alarm companies; and 2) a new instant quote feature that interfaces directly with alarm companies' web APIs and lets consumers request and receive real time pricing information about the different services and equipment offered by these companies.
Alarm System Report chose this week to highlight Protect America, a nation-wide home alarm and security system provider, by using the company to demonstrate the power and reach of its new instant quote and promotions tracker. Steve Ordona, head of public relations at Alarm System Report, used the instant quote feature show how easy it is to find special deals that are far cheaper than the retail prices that Protect America and other alarm companies publish.
"When I went online and did a quick check using the actual information about my house, I was able to receive and compare quotes from Protect America in literally less than two minutes," said Ordona. "Had I called and talked to a representative, I probably would have been on the phone for at least fifteen minutes and had to listen to one of their sales pitches. I was also able to find specials that knocked as much as 20 percent of the retail price that most homeowners pay when they buy directly from a sales representative."
Alarm System Report's new instant quote and money saving tools are not just for Protect America. The company offers them for a wide variety of other nationally known alarm system companies, including ADT, LifeShield Home Security, Vivint, and FrontPoint Security—all of whom have been included in AlarmSystemReport.com's annual rankings of best alarm systems. For more information about all of these companies, including in depth product and service reviews and expert analysis from some of the industry's top thought leaders, readers should visit Alarm System Report on the web at alarmsystemreport.com.
About AlarmSystemReport.com
AlarmSystemReport.com, a nationally recognized leader consumer review, research, and advocacy efforts in the alarm and home security system space aims to deliver factually accurate, objective information and analysis, along with industry experts' tips and recommendations, about the home security and alarm market. Alarm System Report's independent groups of security experts, staff investigators, and review writers conduct ongoing evaluations and reviews of all of the best home alarm companies with a focus on both quality of customer service and alarm system equipment reliability, especially in the do-it-yourself, cellular, and wireless alarm system niches. Alarm System Report also provides specials, promotions, coupons, and instant quote tools, as well as additional coverage of home automation system reviews and home safety tips, all freely available on the company's website.