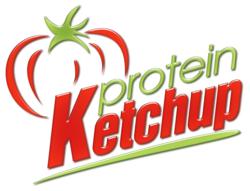 Protica designed Protein Ketchup to supplement meals with healthy nutrients with the goal of stimulating weight loss
Whitehall, PA (PRWEB) February 01, 2012
Protica's new product, Protein Ketchup is designed to transform what has traditionally been a nutritionally void condiment into a weight loss, nutrition, and diet aid. Protein Ketchup's formulation is designed to help consumers lose weight, speed metabolism, feel full longer, and add healthy nutrients to unhealthy foods like french fries.
Protein Ketchup contains 15 grams of protein, two grams of fiber, and 2 servings of vegetables in every one-ounce cup. This dense combination of nutrients in every serving is designed to encourage a sense of fullness when combined with a meal or snack. The intended result is that Protein Ketchup will help a consumer eat less because they can obtain a high amount of nutrients from each serving. Protein Ketchup's nutritional content will also help a dieter feel full for longer periods of time after eating a meal or snack.
Protica designed Protein Ketchup to supplement meals with healthy nutrients with the goal of stimulating weight loss. The high protein content in each serving is intended to speed metabolism and burn calories more efficiently. It is the goal of Protica founder and president, Jim Duffy that this product will help people lose weight even if they are not always following the healthiest of diets.
Duffy explains that, "When you eat french fries and ketchup, you are consuming fats and sugars, which results in high caloric intake and fat storing. But, if you eat those same fries with ketchup that is low in sugar and high in protein, you are helping to reduce the insulin surge that leads to fat storage, and you're balancing the carbohydrates and fat with high quality protein. The result is that your metabolism speeds up, and your body processes and burns the calories from those french fries more efficiently."
Although Duffy is not suggesting that dieters eat french fries to try to lose weight, he believes Protein Ketchup can provide some healthy nutrition so dieters can still enjoy occasional meals that are traditionally unhealthy. Duffy believes that when used as part of a healthy, whole foods diet, Protein Ketchup will help consumers burn calories, stimulate weight loss and include additional healthy nutrients like protein, fiber, and vegetables to their diet.
About Protica
Founded in 2001, Protica, Inc. is a research-based nutraceutical firm headquartered in Whitehall, Pennsylvania. In its privately owned 250,000 square foot facility, Protica manufactures capsulized foods, such as Profect® ready-to-drink liquid protein beverage, Isometric® ready-to-drink meal replacement shot, Fruitasia® ready-to-drink fruit and vegetable shot, Protein Gem® ready-to-eat healthy gelatin, Protein Twist® ready-to-eat protein candy, Pediagro® ready-to-drink children's meal replacement, Proasis® all natural ready-to-drink liquid protein shot, and many other brands in ready-to-drink and ready-to-eat form. To learn more about Protica please visit http://www.protica.com
###