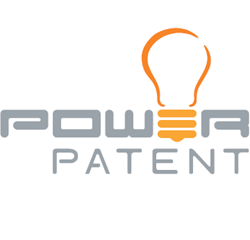 Santa Clara, CA (PRWEB) March 26, 2013
PowerPatent announces that it will show case its industry leading provisional patent workflow ProvisionalBuilder® software at DESIGN West in San Jose. DESIGN West / ESC (The Embedded Systems Conference) is the global electronics industry's leading event for the design engineering community.
The presentation will focus on the Leahy-Smith America Invents Act ("AIA") which represents the first comprehensive overhaul of the U.S. patent system since 1952, and changes fundamental patent law tenets including the scope of what constitutes prior art and how patents and patent applications can be challenged—both in court and at the USPTO. The presentation explores the effect of the new changes and offers strategic guidance in navigating these uncharted waters. Patent workflow tools to economically drive the first-to-file process will also be discussed.
"As the patent workflow software leader, PowerPatent is excited to bring ProvisionalBuilder® to innovative companies and inventors," said Bao Tran, CEO of PowerPatent. "PowerPatent is pleased to be at the 2013 DesignWest/ESC to spread the word on best practices in the first-inventor-to-file era with easy patent work flow process that results in high quality patent applications with quick turn-around."
About PowerPatent
PowerPatent Inc. is a privately-held software applications company headquartered in Silicon Valley. Our company's products are designed and developed by a team of legal, software, user experience, and Web design professionals. Our mission is to democratize the intellectual property (IP) ecosystem. Our tools provide a cost-efficient framework for inventors and entrepreneurs to participate in the IP system and be recognized and rewarded for their ingenuity.
For more information, visit http://www.powerpatent.com, follow us @powerpatent on Twitter, and like us on Facebook.