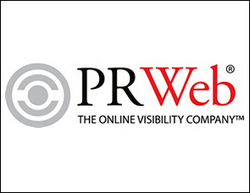 Using Your News to Drive SEO
Lanham, MD (PRWEB) March 17, 2009
PRWeb, the leading online news distribution service, today announced that it will sponsor a free webinar offering techniques for using news content to drive search engine traffic. Titled "Using Your News to Drive SEO," the webinar will be held on Wednesday, March 18, 2009 at 2:00 pm ET. To register for the webinar, click here.
Lee Odden, CEO of TopRank Online Marketing will explore methods to increase search engine traffic to websites by adding keywords and search engine optimized news content. Odden will demonstrate techniques to use news search engines like Yahoo! News and Google News to direct targeted traffic to the organization's website and help generate awareness for the company.
This webinar is designed to provide an educational and informational resource for organizations to gain insight into the best practices and practical techniques that can be applied to their everyday communications campaigns. A replay of the webinar will be available free of charge following the event.
About PRWeb
Since 1997, PRWeb has been changing the way businesses, marketing departments and public relations firms think about press releases. PRWeb was the first company to develop a distribution strategy around direct-to-consumer communication and to build and offer a search engine optimized platform for press release distribution. Today, with more than 250,000 RSS subscribers and more than 30,000 Web publishers, PRWeb is a recognized leader in online news and news release distribution service worldwide.
PRWeb, located in Ferndale, WA, is a wholly owned subsidiary of Vocus, Inc., a leading provider of on-demand public relations management software. For more information please visit http://www.prweb.com.
About Vocus, Inc.
Vocus, Inc. (NASDAQ: VOCS) is a leading provider of on-demand software for public relations management. Our web-based software suite helps organizations of all sizes to fundamentally change the way they communicate with both the media and the public, optimizing their public relations and increasing their ability to measure its impact. Our on-demand software addresses the critical functions of public relations including media relations, news distribution and news monitoring. We deliver our solutions over the Internet using a secure, scalable application and system architecture, which allows our customers to eliminate expensive up-front hardware and software costs and to quickly deploy and adopt our on-demand software. Vocus is used by more than 3,300 organizations worldwide and is available in seven languages. Vocus is based in Lanham, MD with offices in North America, Europe, and Asia. For more information please visit http://www.vocus.com or call 800.345.5572.
This release contains "may," "will," "expects," "projects," "anticipates," "estimates," "believes," "intends," "plans," "should," "seeks," and similar expressions. Forward-looking statements involve known and unknown risks and uncertainties that may cause actual future results to differ materially from those projected or contemplated in the forward-looking statements. Forward-looking statements may be significantly impacted by certain risks and uncertainties described in Vocus' filings with the Securities and Exchange Commission.
###