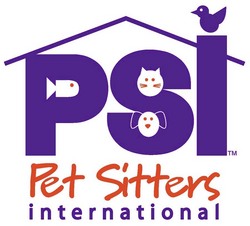 Using the professional pet-sitting services of a PSI member business makes it possible for pets to continue their daily routines when pet owners are away.
King, NC (Vocus) August 30, 2010 —
Pet owners might be surprised to learn that not all dogs can swim. While some take to water naturally, others do not. Even for dogs that enjoy swimming, risks may exist. If a day at the beach, lake, river or pool is on the agenda this weekend, Pet Sitters International (PSI), the world's largest educational association for professional pet sitters, offers a few safety precautions to help keep dogs safe.
Dr. Louise Murray, director of veterinary medicine at Bergh Memorial Animal Hospital in New York City, says the most important thing for pet owners to consider is a veterinarian consult before taking dogs to any body of water.
"Even before making sure that a dog can swim, it needs to be determined if it's safe for a dog to swim," Murray said. "Ask your veterinarian if there are any underlying medical conditions that would make swimming a dangerous activity for your pet."
Conditions that can make swimming hazardous include obesity, heart and lung issues, short snouts, flat faces, age and heavy coats of fur.
Once it's been determined that it's safe to swim, Murray advises that pets be introduced to water carefully and gradually.
"Initially restrain your dog with a leash when first getting into the water," Murray said. "Get on the steps of the pool and have your arms at the ready. If you have a large dog, make sure someone is there to help you get your dog out of the water if something goes wrong."
Once you've got your pet in the water and swimming, there are several signs of stress or danger to watch for. Just like humans, dogs will look distressed if something isn't quite right.
"Watch for a frantic look on your dog's face or its head slipping under the water," Murray said. "Also be on the lookout for heavy panting, warm gums and gums that are dark in color."
Murray said that one of the most important things to remember is never leave a pet unsupervised around a body of water. She also advised that dogs should be rinsed off and thoroughly dried after swimming.
"Rinsing off your dog after swimming will help avoid any skin irritations from forming, whether from chlorine, chemicals, salt or algae," Murray explained. "Be sure to completely dry your dogs after rinsing them. If not properly dried, hot spots can form."
In addition to water-safety issues, pet owners should also be concerned with sun exposure.
Murray recommends that sunscreen be applied to any dogs with short or light coats of fur, as well as to areas with little or no fur. She said that sunscreen should be designed for dogs and should not contain zinc, as zinc is highly toxic to dogs.
The ASPCA offers pet owners these additional water-safety tips:
If on a boat, use a pet life preserver. Pets can easily slip or fall off a boat.
Provide your dog with fresh water. Keep your dog from drinking pool water, which contains chlorine and other chemicals that could cause stomach upset. Also keep pets from drinking any stagnant water, which can contain algae or salt water.
If you and your dog are visiting a river, keep an eye out for snakes. Even if they're not poisonous, snakes can deliver nasty bites if curious dogs get too close.
If you're visiting the beach, supervise your dog closely when venturing into the water. Many dogs aren't prepared for the motion of the waves.
Watch out for rip currents, which are most dangerous during high surf conditions. A strong current can quickly carry a swimming dog away from shore.
Learn about marine life native to the area you're visiting. Jellyfish, lionfish, stingrays, Portuguese man-of-war and other animals on the shore or in the water can be dangerous to both people and dogs.
Continually monitor dogs for signs of heat stroke when spending time outside in the heat.
Using the professional pet-sitting services of a PSI member business makes it possible for pets to continue their daily routines when pet owners are away. If swimming is a typical activity for your pet, be prepared to provide your professional pet sitter with verification that your pet's health can support this level of activity. While some people may be surprised that not all dogs can swim, it's a fact that should be addressed to help ensure the pet's safety and well-being.
To locate a professional pet sitter in your community, visit PSI's Pet Sitter Locator.
About Pet Sitters International
Established in 1994, Pet Sitters International (PSI) is the world's largest educational association for professional pet sitters, representing nearly 8,000 independent professional pet-sitting businesses in the United States, Canada and abroad. PSI provides members with access to affordable bonding and liability insurance and educational resources including a comprehensive Accreditation Program, The Pet Sitter's WORLD magazine and PSI's annual Quest convention. For more information, visit http://www.petsit.com , home of the Official Pet Sitter Locator™, or visit the PSIStoreOnline, the largest specialty retailer of products for pet sitters and pet-sitter business
###