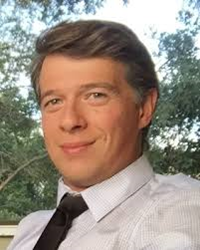 More recently psychedelics have returned to the research mainstream and shown the potential for a groundbreaking change in the ways we treat mental illness and addiction.
MENLO PARK, Calif. (PRWEB) November 08, 2018
Most of us associate psychedelics with the 1960s, a time of great social and artistic change when hallucinogens like LSD, psilocybin, and others were promoted as a means of expanding consciousness. But before psychedelics were swept up by the counterculture, leading psychiatrists and researchers were studying – often with government funding – their use in treating alcoholism, obsessive-compulsive disorder, schizophrenia, end-of-life anxiety and more.
"Many of these studies reported positive results," says psychiatrist Dr. Alex Dimitriu, "but when psychedelics escaped the lab and their uncontrolled recreational use spread, the promise of these substances was supplanted by fear about their effects and concern about abuse and in 1970, their use was prohibited for any purpose. Research came to a halt and the knowledge of what psychedelics could do was all but lost." More recently, however, psychedelics have returned to the research mainstream and shown the potential for a groundbreaking change in the ways we treat mental illness and addiction.
Psychedelics are drugs that produce radical changes in consciousness, including hallucinations. Some work by binding to the same receptors in the brain as serotonin, a neurotransmitter associated with feelings of well-being; others increase the activity levels of serotonin and other neurotransmitters, such as dopamine, which produces euphoric effects.
Dr. Dimitriu says that research to date appears to show the greatest promise for psilocybin, the active ingredient in 'magic mushrooms' and MDMA, known as 'ecstasy.' "With proper safeguards and therapeutic guidance, these drugs have the potential to change the way we think – to uproot deeply ingrained habits of mind and lead to insights that might otherwise take years to achieve. If we can change the deeply rooted beliefs and thoughts that afflict people with conditions like depression, chronic anxiety, and PTSD, we can make deep and lasting improvements in quality of life."
Dr. Dimitriu highlighted some of the recent research into the uses of psychedelics in psychiatry:
Psilocybin has been studied in conjunction with psychotherapy to treat cancer patients who have developed depression, anxiety, and reduced quality of life that had been resistant to treatment by conventional drugs like antidepressants and benzodiazepines. In one study, a single dose of psilocybin given with psychological support to patients with a life-threatening cancer diagnosis produced substantial decreases in depression and death anxiety along with increases in quality of life, effects that lasted at least six months.
Psilocybin has also shown promising results in smoking cessation. In a preliminary study, 80 percent of smokers remained nicotine-free six months after three psilocybin sessions and 60 percent were nicotine-free for an average of 30 months after treatment.
The use of MDMA (or ecstasy) for treatment of post-traumatic stress disorder (PTSD) is in Phase III clinical trials and has been granted "breakthrough therapy" status by the FDA, making it the psychedelic treatment closest to approval. MDMA produces a euphoric state characterized by emotional openness, empathy, and decreased negative thoughts. Unlike recreational use, MDMA-assisted therapy for PTSD uses tightly controlled dosages accompanied by professional psychotherapy. Many of the patients who have undergone this therapy have been war veterans and many have had PTSD that had been particularly resistant to treatment. They reported that the MDMA-assisted therapy helped them approach reliving their trauma, which would normally produce overwhelming fear and anxiety, more safely and with greater acceptance and compassion.
Additional preliminary studies have examined the use of psychedelics for eating disorders, obsessive-compulsive disorder, depression, and social anxiety in people with autism. "What makes psychedelics so powerful?" Dr. Dimitriu asks. "Scientists and psychiatrists suggest that they work on an emotional as well as a biological level, that they make a person more open, more accepting, more appreciative of new experiences and imagination." Some believe that disorders that are characterized by rigid patterns of thinking, like chronic anxiety and obsessive-compulsive disorder, can be helped by a psychedelic experience that disrupts those patterns.
"It is vital that people understand that recreational, unsupervised use of psychedelics continues to be dangerous," Dr. Dimitriu emphasizes. "These are powerful drugs with many serious adverse side effects. They must be used only in controlled settings with professional therapeutic support. It should be understood that these medications are like being strapped to a very powerful rocket, so depending on guidance (in this case, the therapeutic setting) – things can go very well, or very badly, or possibly have no benefit at all. Only as the research progresses and we understand how psychedelics can be put to best use, will we be able to truly realize the benefits of 'changing our minds.'"
Alex Dimitriu, MD, is double board-certified in psychiatry and sleep medicine and is the founder of the Menlo Park Psychiatry and Sleep Medicine Center in Menlo Park, CA. http://www.doctoralex.com