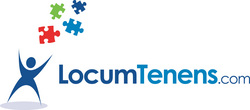 Implement universal healthcare insurance coverage with single-payer reimbursement.
Alpharetta, Ga. (Vocus) November 6, 2008
Recent research by physician recruiting firm LocumTenens.com indicates that among the medical specialists the firm places, many psychiatrists think they might have the least to lose if universal healthcare coverage is implemented under the incoming Administration.
In its 2008 psychiatrist salary survey , LocumTenens.com asked how psychiatrists thought universal healthcare would affect their personal incomes. Among almost 200 respondents, more than half (56 percent) predicted universal healthcare would have no effect on their incomes. While, 21 percent predicted a negative effect, another 23 percent said universal healthcare would affect their incomes 'positively.'
Earlier this year when LocumTenens.com asked psychiatrists what they thought was the best solution for U.S. healthcare reform, 42 percent selected, "Implement universal healthcare insurance coverage with single-payer reimbursement." Only 18 percent of anesthesiologist, general surgeon and radiologist respondents selected the single-payer approach, while 29 percent selected a tax-credit approach (compared to 13% of psychiatrists). Twenty-four percent (24%) selected universal healthcare coverage with multi-payer reimbursement (compared to 27% of psychiatrists). Only four percent of psychiatrists and less than six percent of the latter group preferred to "leave the current system place."
"Psychiatrists have to deal with many different sets of payer rules about mental healthcare coverage today," LocumTenens.com Executive Vice President Michael Davis said. "Many of them probably think universal healthcare would reduce the number of payers and simplify the reimbursement process for them."
Psychiatrist Salary Gains
LocumTenens.com survey data indicate that the average psychiatrist salary increased between 2006 and 2007. In fact, 60 percent of psychiatrists responding to the physician recruitment firm's 2008 salary survey reported income gains between the preceding two years. Among those respondents, 26 percent reported increases of 10 percent or more. A quarter of responding psychiatrists said their gross personal incomes remained about the same between 2006 and 2007, while only 15 percent reported income decreases between the two years.
Davis suggests that recent psychiatrist salary gains reflect a growing shortage of psychiatrists, since 45 percent of U.S. psychiatrists currently are age 55 or older and only 28 percent are age 44 or younger. (Twenty-seven percent are between the ages of 45 and 54, according to the 2008 edition of the American Medical Association's Physician Characteristics and Distribution in the US.)
LocumTenens.com pegs the average psychiatrist salary at $183,232, roughly an eight-percent increase over the average $169,833 for 2007 respondents. To see an overview of the complete 2008 psychiatrist salary survey results, please visit the LocumTenens.com Psychiatry Career and Resource Center.
Regardless of compensation concerns, most 2008 psychiatrist respondents (83%) said they would choose medicine as a career again if given the choice.
Sixty-four percent (64%) of responding psychiatrists had been practicing for 10 years or more, 61 percent were male and 97 percent were board certified (67%) or board eligible (39%). While almost half (47 percent) of respondents were employer-based, 20 percent were in private practice and only 16 percent reported working on a locum tenens, or contract, basis exclusively.
Founded in 1995, LocumTenens.com is a full-service physician recruitment firm specializing in anesthesiology jobs, psychiatry jobs, radiology jobs, surgery jobs and CRNA jobs with U.S. hospitals, medical groups and community health centers. LocumTenens.com is part of the Jackson Healthcare family of companies. To learn more, visit http://www.locumtenens.com/welcome.
# # #