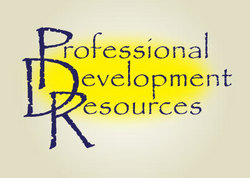 What makes our new website such an exceptional tool for our customers is the ease of access to our library of over 150 courses
Jacksonville, Florida (Vocus) December 3, 2008
Professional Development Resources has just launched its new online continuing education website. The purpose of the new site is to offer the ultimate convenience in earning CE credit through online courses.
The site, PDResources, which has been under construction since mid-2007, distills earning CE credit into a fast and simple 3-step process. Step 1 is to select a course from a catalog of over 150 accredited courses and register with a simple online process or a toll-free call, both available 24/7. Step 2 is to read the course materials, which may be in the form of an online manuscript or a published professional book. Step 3 is to complete an online test, which is scored instantly, producing a printable certificate of credit.
"What makes our new website such an exceptional tool for our customers is the ease of access to our library of over 150 courses," says Leo Christie, PhD, CEO of Professional Development Resources. "Sophisticated search tools enable users to locate courses of interest to them with just a few mouse clicks. For example, if you want to search by topic, you can enter a search term – such as 'ethics' – and view only courses on that topic. If you need a 3-hour course, you can specify a search by credit hours. Or, if you are looking for the best bargains, you can search by price. Enrolling in courses and completing them is truly a 1-2-3- process. It's all about efficiency and convenience."
Psychologists, social workers and counselors have traditionally earned their CE credits by attending live seminars and conferences. This learning format has its advantages, but it is very expensive and time-consuming. If a professional has to take a day out of his or her busy practice and possibly even travel to the conference site, the costs begin to add up. By way of contrast, online learning is extremely cost-effective, since it can be done in the learner's own time and space. Many professionals like to complete courses one hour at a time, between therapy sessions. Then they can take an online test, which is scored instantly. A printable certificate of credit is available immediately.
User response has been enthusiastic. One customer sent this email: "I was very impressed with the layout and simplicity of your web site. I have used other sites and have not had a great experience due to confusion with the site. Thank you for making such a user-friendly site. I will return here and pass this site along to my co-workers. Thanks!"
A wide variety of course topics are available, including anger management , autism , ethics, mindfulness, preventing medical errors, and many others.
About Professional Development Resources, Inc.:
Professional Development Resources is a Florida nonprofit educational corporation founded in 1992 by licensed marriage and family therapist Leo Christie, PhD. The company, which is accredited by the American Psychological Association (APA), the Association of Social Work Boards (ASWB), and the National Board for Certified Counselors (NBCC) – as well as many national and state boards – has focused its efforts on making continuing education courses more widely accessible to mental health professionals by offering online home study coursework. Its current expanded curriculum includes a wide variety of clinical topics intended to equip mental health professionals to offer state-of-the art services to their clients.
Contact:
Leo Christie, PhD, CEO
Professional Development Resources, Inc.
904-645-3456
http://www.pdresources.org/promo/prweb2
###