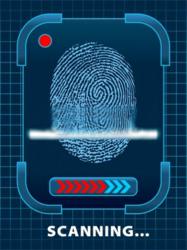 Practice owners must be paid for their services if the clinic is to grow and thrive and the best way to do that is to implement an EMR system.
Denville, NJ (PRWEB) November 17, 2012
Nitin Chhoda, a physical therapy marketing expert, today announces the release of a new video which is entitled, "The First Step Towards the Successful Implementation of an EMR Solution". Chhoda is a licensed physical therapist who helps other professionals in the medical field understand the advantages of electronic medical records.
Electronic medical records provide physical therapists an easy and cost effective method to document patient records while eliminating billing and coding errors. "EMRs are versatile systems that also provide clinics of all sizes with valuable analytic and marketing tools so they can increase profits and decrease overhead," said Chhoda.
The primary goal of physical therapy management should be to ensure the office collects payments that are due in a timely manner, but oftentimes billing and coding errors prevent tracking accurate data. Chhoda said, "Practice owners must be paid for their services if the clinic is to grow and thrive and the best way to do that is to implement an EMR system."
Chhoda also noted that therapists are trained to be great at treating patients but not many of them have the necessary skills to handle physical therapy billing coding issues. In fact, the problem is so widespread that the United States government is getting involved. In 2009, President Obama talked about implementing physical therapy EMR systems by the year 2014 as an element of his total economic plan to reduce spending.
Therapists who implement an EMR system designed specifically for physical therapy offices will be able to get paid faster, eliminate errors and determine where to expand services or open a new facility based on credible data. They can chart staffing needs to save on overhead and learn about the number of cancellations and no-shows which occur every week.
Chhoda's office can be reached by phone at 201-535-4475. For more information, visit the website at http://www.emrnews.com.
ABOUT NITIN CHHODA
Nitin Chhoda PT, DPT is a licensed physical therapist, a certified strength and conditioning specialist and an entrepreneur. He is the author of "Physical Therapy Marketing For The New Economy" and "Marketing for Physical Therapy Clinics" and is a prolific speaker, writer and creator of products and systems to streamline medical billing and coding, electronic medical records, health care practice management and marketing to increase referrals. He has been featured in numerous industry magazines, major radio and broadcast media, and is the founder of Referral Ignition training systems and the annual Private Practice Summit. Chhoda speaks extensively throughout the U.S., Canada and Asia. He is also the creator of the Therapy Newsletter and Clinical Contact, both web-based services to help private practices improve communication with patients, delivery better quality of care and boost patient retention.