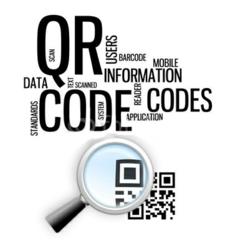 Proper coding procedures help ensure that physical therapists are reimbursed at the maximum amount, making the process easier and more efficient.
Denville, NJ (PRWEB) April 11, 2013
The latest blog post by EMR News of Nitin Chhoda, an international marketing expert, defined specifically what current procedural terminology codes are. According to the website, each patient received a specific numerical code which is associated with a particular procedure or surgery. Insurance companies use these CPT codes in the United States in order to determine how many healthcare providers will be paid.
Specific procedures do not have a set payment schedule, as each insurance provider reimburses to different amounts and with different guidelines, which is why having an EMR software program is important. Proper coding procedures help ensure that physical therapists are reimbursed at the maximum amount, making the process easier and more efficient.
According to Chhoda, the use of current procedural terminology codes when used with ICD codes is correlated to the profitability of practices. An EMR makes the entire process easier by giving owners the tools needed in order to track the best payers to help increase revenues.
Physical therapy documentation software also helps to increase the businesses profit margins by making the office more efficient. Scheduling, documentation and billing and note storing increases productivity by acting as an electronic filing system, and ensures that office personnel do not waste their time on filing, pulling out, and refilling medical records.
EMR (Electronic Medical Record) website was created in order to give physical therapy practitioners and business owners real-time information pertaining to electronic medical record software information. As information-based website, EMRNews.com does not generate any revenue from selling products or advertising on its website, and exists solely to inform readers and website visitors about news pertaining to the EMR industry.
Chhoda's office can be reached by phone at 201-535-4475. For more information, visit the website at http://www.emrnews.com.
ABOUT NITIN CHHODA
Nitin Chhoda PT, DPT is a licensed physical therapist, a certified strength and conditioning specialist and an entrepreneur. He is the author of "Physical Therapy Marketing For The New Economy" and "Marketing for Physical Therapy Clinics" and is a prolific speaker, writer and creator of products and systems to streamline medical billing and coding, electronic medical records, health care practice management and marketing to increase referrals. He has been featured in numerous industry magazines, major radio and broadcast media, and is the founder of Referral Ignition training systems and the annual Private Practice Summit. Chhoda speaks extensively throughout the U.S., Canada and Asia. He is also the creator of the Therapy Newsletter and Clinical Contact, both web-based services to help private practices improve communication with patients, delivery better quality of care and boost patient retention.