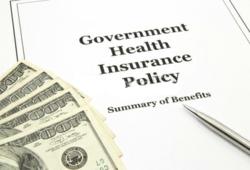 Some insurance companies say it provides clients with more incentive to get well and encourages clinicians to offer expedited treatments. The problem is that every patient doesn't respond in the same way.
Denville, NJ (PRWEB) April 30, 2013
The Affordable Health Care Act has had far reaching effects for patients and practitioners. The act extended medical coverage to millions of uninsured citizens, while proving financially detrimental to other policy holders through plans with higher deductibles, more out of pocket expenses, caps on dollar amounts, and a myriad of special clauses and terms that adversely impacts healthcare providers.
Higher deductibles
According to Nitin Chhoda, a licensed physical therapist and marketing expert, patients who have enjoyed annual deductibles of $1,000-$2000 are now seeing minimum deductibles of $4,000 and more that must be met before the insurance company proffers any type of payment. The result is that many clients are delaying visits to healthcare providers, self-treating which can cause even more damage, or not seeking treatment at all. They simply can't afford it.
"Insurance companies feel they're justified in creating the new range of plans as a way of offsetting the cost they claim is associated with the Affordable Health Care Act that includes coverage for those with pre-existing conditions. The impact on patients is that they're enduring needless pain and missing out on diagnostics that could reveal life-threatening conditions, while practitioners are losing a client base and substantial revenues," Chhoda added.
Out of pocket expenses
At the same time that patients are required to fund more of their own healthcare expenses through higher out of pocket costs, they're also discovering increased co-pays for services that in many instances have quadrupled. Insurance companies are also increasing the cost of coverage for employer-based plans. Employers are passing that cost on to employees or eliminating coverage, choosing to pay a government mandated penalty that is a fraction of the cost of offering insurance. The patient loses as do the healthcare professionals that rely on their commerce.
Financial caps
Chhoda said that firms offering healthcare insurance have routinely begun setting dollar limits on the yearly or lifetime amounts that are payable on patients. Some insurance companies say it provides clients with more incentive to get well and encourages clinicians to offer expedited treatments. The problem is that every patient doesn't respond in the same way. Those that require more extensive services may not have access to insurance dollars for the treatment they need. It places healthcare professionals in an untenable position and opens the door to potentially devastating lawsuits.
Clauses and terms
Insurance firms have begun adding countless addendums, clauses and terms to the policies they write. Some limit the number of prescriptions that can be filled at local pharmacies or demand all prescriptions be filled through a mail order service. Clients who need to begin an immediate course of antibiotics or require prescription pain relievers are trapped in a limbo of pain and illness until the medication arrives, often from several states distant to their location.
In-network and out-of-network providers are a bone of contention for patients, especially those in rural areas who don't have access to a local provider. They must travel considerable distances to reach an in-network provider to save money, even if one exists locally. It's a situation that's costly and inconvenient for clients, and takes much needed revenues from smaller practices.
The Affordable Health Care Act was enacted with good intentions, but the legislation is costing patients in terms of financial resources and forcing many to ignore symptoms and delay or eliminate visits to a medical professional. Instead of providing healthcare to more individuals, the stipulations by insurance companies are having the opposite effect. Healthcare professionals in all fields are seeing a decrease in their clientele and revenues that could drive smaller practices out of business.
Chhoda's office can be reached by phone at 201-535-4475. For more information, visit the website at http://www.emrnews.com.
ABOUT NITIN CHHODA
Nitin Chhoda PT, DPT is a licensed physical therapist, a certified strength and conditioning specialist and an entrepreneur. He is the author of "Physical Therapy Marketing For The New Economy" and "Marketing for Physical Therapy Clinics" and is a prolific speaker, writer and creator of products and systems to streamline medical billing and coding, electronic medical records, health care practice management and marketing to increase referrals. He has been featured in numerous industry magazines, major radio and broadcast media, and is the founder of Referral Ignition training systems and the annual Private Practice Summit. Chhoda speaks extensively throughout the U.S., Canada and Asia. He is also the creator of the Therapy Newsletter and Clinical Contact, both web-based services to help private practices improve communication with patients, delivery better quality of care and boost patient retention.