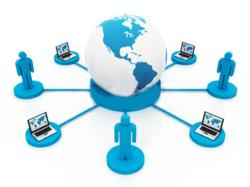 The EMR for physical therapy will be unique to the industry with the type of documentation that is needed and preferred by PTs everywhere.
Denville, NJ (PRWEB) March 19, 2013
Implementing electronic medical records (EMR) is the step that's in the right direction for physical therapy documentation to coordinate and meet all the requirements of President Obama's plans. EMR for physical therapy services will save physical therapists time and make more money." Chhoda said.
For any physical therapy office that is not on board with the latest documentation yet and still has hesitation, Nitin Chhoda reassures everyone in the medical industry that this is the best thing to come along especially for physical therapy businesses. Using physical therapy software not only makes the patients' billing correct or that their payments are posted, but it also takes away the end of the month stress when it comes to reviewing and correcting all errors. With that end of the month reconciliation gone, practitioners have more time doing and enjoying what they are trained for.
With so many options available for physical therapy services, there is a physical therapy EMR suitable for every size practice. A little bit of research and every physical therapist will find the perfect physical therapy scheduling software that works best for them.
Chhoda advises to review all physical therapy documentation needs from several occupational therapy software programs out there and select the one that has the most benefits in using an EMR (electronic medical record) system.
Accessibility
An EMR that will put every patient's history available on one page will make the care and treatment easier for the PT while the physical therapy billing will become easier and quicker in the front office. By choosing the right physical therapy EMR, all PTs will be able to focus more on the services for the patients. With the physical therapy documentation at their fingertips, gone are the days of fumbling through filed folders and paper charts.
Documentation
According to Chhoda, the current way that PT offices are keeping track of patients is very time consuming. With the documentation being electronic, there is less administrative time for the PT and more time for patient interaction. The EMR for physical therapy will be unique to the industry with the type of documentation that is needed and preferred by PTs everywhere.
The new physical therapy software gives therapists the ability to create a permanent record for every patient right there on the spot. Notes can already be added in just a few minutes instead of recalling everything after a few hours. This will make the administrative part job quicker and will save both time and money.
Integration
The latest of physical therapy documentation software allows easy access of patients' notes from the therapist down to the billing office. Keeping the front or back office as well as the treatment room on the same page with patients concerns and issues will make every physical therapist office run smoother and more efficient .
With the years of experience that Chhoda has in the physical therapy industry, he sees many benefits which will make the EMR a great step toward improving services for patients. He is pleased to advise and make recommendations to other therapists that are putting their practice to an EMR transition. He encourages every therapist to take the time to review a few selected versions of physical therapy software packages and make the decision to streamline their operation today.
Chhoda's office can be reached by phone at 201-535-4475. For more information, visit the website at http://www.emrnews.com.
ABOUT NITIN CHHODA
Nitin Chhoda PT, DPT is a licensed physical therapist, a certified strength and conditioning specialist and an entrepreneur. He is the author of "Physical Therapy Marketing For The New Economy" and "Marketing for Physical Therapy Clinics" and is a prolific speaker, writer and creator of products and systems to streamline medical billing and coding, electronic medical records, health care practice management and marketing to increase referrals. He has been featured in numerous industry magazines, major radio and broadcast media, and is the founder of Referral Ignition training systems and the annual Private Practice Summit. Chhoda speaks extensively throughout the U.S., Canada and Asia. He is also the creator of the Therapy Newsletter and Clinical Contact, both web-based services to help private practices improve communication with patients, delivery better quality of care and boost patient retention.