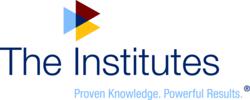 The PTC program enables us to provide a comprehensive portfolio of claims education to our customers.
Malvern, PA (PRWEB) March 01, 2013
The Institutes have acquired the Property Technical Certification (PTC) program from Crawford & Company. The PTC program provides a performance-based industry standard for claim adjusters to demonstrate technical and ethical competence, with a focus on accurately estimating property losses.
"We are very excited about this opportunity to offer additional professional development options for claim professionals," said Peter L. Miller, CPCU, president and chief executive officer of The Institutes. "The PTC program enables us to provide a comprehensive portfolio of claims education to our customers."
The PTC program consists of three different levels of knowledge including:

PTC I—Core Property Program
PTC II—Exterior Loss Adjusting
PTC III—Interior Loss Adjusting (still in development)
PTC I and PTC II are currently being transitioned to The Institutes' online learning platform and will be available in May 2013. Prior to May, Crawford & Company will continue to host the PTC courses. PTC I and PTC II each consist of 12 online courses with a required pre-assessment, audio, quiz questions, performance support files and a final exam embedded. Upon successfully completing the 12 online courses, individuals will receive a certificate for each level completed. Each course will be filed separately for continuing education (CE) credits. The Institutes will recognize previous completers of the courses and will be contacting current participants to ensure a smooth and nondisruptive transition.
"This acquisition validates the importance of the PTC program in defining a standard technical curriculum for property claims adjusters," said Douglas F. Dell, senior vice president of e-learning services for Crawford & Company. "The purchase establishes a long-term partnership between Crawford and The Institutes."
For more information on the Property Technical Certification program, visit http://www.TheInstitutes.org/PTC.
###
About The Institutes
The Institutes are the leader in delivering proven knowledge solutions that drive powerful business results for the risk management and property-casualty insurance industry. The Institutes' knowledge solutions include the CPCU designation program; associate designation programs in areas such as claims, risk management, underwriting, and reinsurance; introductory and foundation programs; online courses; research; custom solutions; assessment tools; and continuing education (CE) courses for licensed insurance professionals and adjusters through their CEU.com compliance unit.
The Institutes are affiliated with the CPCU Society, a community of credentialed insurance professionals who promote excellence through their technical expertise and ethical behavior and The Griffith Insurance Education Foundation, a non-profit educational organization that promotes the study and teaching of risk management and insurance.
About Crawford
Based in Atlanta, Ga., Crawford & Company (http://www.crawfordandcompany.com) is the world's largest independent provider of claims management solutions to the risk management and insurance industry as well as self-insured entities, with an expansive global network serving clients in more than 70 countries. The Crawford System of Claims Solutions® offers comprehensive, integrated claims services, business process outsourcing and consulting services for major product lines including property and casualty claims management, workers compensation claims and medical management, and legal settlement administration. The Company's shares are traded on the NYSE under the symbols CRDA and CRDB.