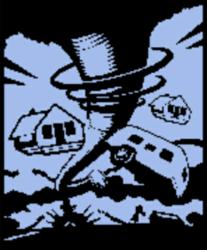 "We Fight For You" TAKE ACTION!
Hollywood, FL (PRWEB) February 28, 2013
Today's announcement of the very timely decision by Action Public Adjusters, to include Aventura, Florida, as a significant area in its coverage, is being welcomed by Aventura residents and the Aventura business community. Several commented positively, on reviews by past clients, which pinpointed the Action Public Adjusters hallmarks as: punctuality, integrity, confidentiality, and substantial claim recovery.
Action Public Adjusters personnel are urging prospective claimants to engage the services of their Claims Specialists, emphasizing that early engagement is key to maximum claim recovery quantum. "Before speaking to anyone, before answering any questions at all, contact Action Public Adjusters; make contact immediately if you think that you have a problem," the manager advised. Delaying this vital action will not help; acting promptly will result in the avoidance of stress, confusion, and disappointment.
Aventura residents and businesses will benefit tremendously from the Insurance Claims Specialists at Action Public Adjusters; all are highly experienced, dedicated, licensed professionals, with proven track records. These claims specialists maintain a firm grasp of the law, a thorough understanding of the entire industry, and are always fully up-to-date on new relevant developments. Moreover, they understand the perspectives of insurance companies, and how they think, as well as operate. They also understand the responsibilities of both policy holders and insurance companies. They have built strong enduring relationships with other professionals across the board, and with useful specialists and experts in various fields, whose support they can definitely count on, even at short notice.
Here are five great reasons why calling Action Public Adjusters is a good move:
1. Be legally represented by a licensed public adjuster.
2. Have accurate identification and valuation of your loss.
3. Avoid delay due to valuation disputes and issues.
4. Be assisted with claim document preparation to speed-up the process.
5. Get astute, strategic, productive negotiating, when your specialist deals with the insurance company.
Be it fire damage, water damage, hurricane damage, mold damage, fallen tree damage, theft/vandalism, choosing the reputable Action Public Adjusters will prove advantageous. As a service company, the company is highly respected in the Counties where it has served for several years, producing more substantial settlements than insurance companies intend. It promises to do the same brilliant work in Aventura, as it enhances the fine attributes of the area. The company regards its responsibilities in Aventura as including, but not limited to:
Evaluating the existing insurance policy, to see what coverage is directly/indirectly applicably
Researching and substantiating damage, and additional expenses
Evaluating business interruption loses, and extra expense claims
Re-opening a claim, negotiating for more money, if a discrepancy is found after the claim has been settled
Call Action Public Adjusters now: 954 709 4255; learn how to maximize the claim on an insured loss in Aventura, and other South Florida Counties, learn about the benefits of having rights protected and enforced. Get free inspection and useful free information.
Media Contact:
Joel Anidjar 954-709-4255
joel(at)actionpublicadjusters(dot)com
http://www.actionpublicadjusters.com
Action Public Adjusters