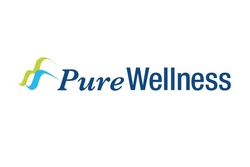 Our relationship with PureWellness allows us to reach all of our employees, regardless of their location, and deliver a comprehensive and personal wellness program to each of them
Burlington, VT (PRWEB) July 29, 2008
PureWellness, Inc, a leading provider of online wellness solutions, announced it has signed an agreement with Children's Healthcare of Atlanta, one of the nation's top five pediatric healthcare systems and a not-for-profit organization that is consistently rated among the top 100 places to work in the country.
"We are truly excited to work with Children's Healthcare of Atlanta as they have demonstrated their commitment to their employees for many years in advance of offering a complete online wellness solution," stated Ron Keen, President at PureWellness, Inc. "This relationship demonstrates that our vision for providing a complete online wellness platform can provide value for organizations of all sizes and even for those that are already going above and beyond for their employees. The vision that Children's has for the program, combined with our ability to integrate with several other elements of their wellness initiative, promise to provide a complete wellness experience for every employee."
Children's Healthcare of Atlanta is one of the largest clinical care providers for children in the country and employs over 7,000 people in the greater Atlanta area.
"Our relationship with PureWellness allows us to reach all of our employees, regardless of their location, and deliver a comprehensive and personal wellness program to each of them," said Nancy Lloyd, Children's Healthcare of Atlanta program director for wellness and worklife. "We are very proud of the benefits we offer to our employee's at Children's and believe that our wellness program can improve their lives substantially."
"We are committed to supporting our employees in their wellness goals and believe, ultimately, we are helping our patients and their families by taking care of their caregivers," said Linda Matzigkeit, senior vice president, human resources at Children's. "Wellness means different things to different people, but at Children's, we want to lead by example providing programs and benefits that enable our employees to achieve their unique health goals."
The PureWellness platform powers every aspect of a wellness program and provides personal solutions for each user and aggregate reporting for every employer. The PureWellness software as a service (SaaS) model allows for complete scalability as well as integration with any number of third party programs or initiatives.
About Children's Healthcare of Atlanta
Children's Healthcare of Atlanta, a not-for-profit organization, is committed to enhancing the lives of children through excellence in patient care, research and education.
Managing more than half a million patient visits annually at three hospitals and 15 neighborhood locations, Children's is one of the largest clinical care providers for children in the country. Children's offers access to more than 30 pediatric specialties, and has been consistently ranked among the top children's hospitals by Child magazine and U.S.News & World Report. With generous philanthropic and volunteer support, Children's has made an impact in the lives of children in Georgia, the United States and throughout the world. Visit http://www.choa.org or call 404-250-KIDS for more information.
About PureWellness, Inc.
PureWellness, founded in 1997, has been providing it's online wellness platform to individuals and corporations of all sizes for more than ten years. The PureWellness platform allows for efficient administration and management of all wellness initiatives within each organization. This wellness platform provides numerous resources, including an online HRA, tracking tools, pedometer program, incentive program, device integration, and full reporting suite to ensure that every wellness initiative will not only succeed, but will be able to document success in a structured manner that demonstrates return on investment (R.O.I). For more information go to http://www.purewellness.com.
###