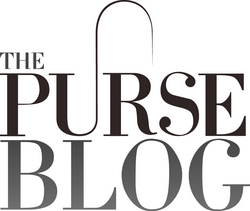 Fort Lauderdale, FL (PRWEB) March 30, 2010
PurseBlog.com, the web's most active fashion forum devoted to authentic designer handbags, has released their list of top picks for this year's major spring trend: tie-dye bags. Contemporary and premium designers alike have incorporated the tie-dye trend into their spring 2010 lines, using an array of different techniques, fabrics and colors.
"This season's tie-dye handbags are perfect for bringing an interesting refresh into your spring wardrobe," said Meaghan Mahoney Dusil, Founder and Editor of PurseBlog. "With a variety of shapes, sizes and price points on the market, tie-dye has definitely become one of the trends we are seeing most frequently for spring."
PurseBlog's full review of this season's nine best tie-dye handbags can be found at http://www.purseblog.com/spring-trend-tie-dye-bags/. Their top picks, which range in price from $195 to nearly $4,000, are as follows:
Lauren Merkin Diana Rainbow Clutch
Designed exclusively for ShopBop, this tie-dye clutch has glazed, snakeskin-print leather with a colorful and playful rainbow pattern.
Rebecca Minkoff Easy Rider Clutch
Featuring Bohemian-inspired tie-dye leather with studs and zipper accents on the outside, this clutch is one of the tie-dye options from Rebecca Minkoff's Spring 2010 Collection.
Coach Embossed Exotic Ombre Large Charm Tote
From Coach's new Charm collection, this tote features embossed leather with a deep gleaming ombre color that adds a colorful effect.
Katherine Kwei Donna Clutch
Known for using an ancient knotting technique, Katherine Kwei has recreated her Donna Clutch in a black and white tie-dye like pattern that leaves the bag looking like a smoky white/grey/black combination.
Be&D Garbo Satchel
The sumptuously soft calfskin is processed with a unique wash technique to create the tie-dye like effect, which is available in darker blue/black combinations and a light neutral treatment.
Donna Karan Eldridge
This version of the Eldridge, exclusive to NetAPorter, features pleated crease-print with black and white coloring.
Bottega Veneta Superlight Aquilone
A testament to Tomas Maier's innovative brilliance, the Superlight Aquilone's leather is given a unique treatment, creating a two-tone effect that shows varying shades of the color and white.
Jimmy Choo Robin
The Robin from Jimmy Choo was recreated in a colorful tie-dye leather on an exotic Elaphe snake bag, giving us an unstructured, Bohemian vibe.
Derek Lam Nadia Hobo
While some tie-dye bags show intense colors, the Derek Lam Nadia Hobo uses neutral hues and is so subtle in its execution that it is one of the best true tie-dye bags of the season.
About PurseBlog
PurseBlog.com is an online fashion magazine and social network dedicated to designer handbags. Combining a unique editorial with an active forum of over 250,000 registered members, PurseBlog is the premier online destination for purse enthusiasts to learn about the latest handbags trends and styles from designers including Marc Jacobs, Chanel and Jimmy Choo. PurseBlog's family of sites includes PurseForum, PurseBlog Savvy and BagThatStyle.com.
###