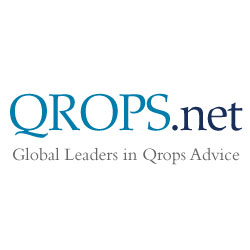 It's easy for someone to slip through the net to find that the QROPS they have is no longer the best option for them
(PRWEB) March 26, 2012
QROPS pension rule changes threaten to leave some schemes in limbo as the tax man tightens up on alleged tax abuse and rogue advice.
Retirement savers can check any qualifying recognised offshore pension scheme meets the demands of HM Revenue & Customs with a free, independent review by one of the world's leading QROPS specialists, QROPS.net.
Anyone with a QROPS pension need to know how rule changes starting on April 6, 2012, will affect their retirement planning.
QROPS.net's team of international independent financial advisers are ready to discuss new and current QROPS pension arrangements - and will handle any transfers to a new offshore financial centre free of charge.
The new rules mean some favorite QROPS offshore centres are introducing new schemes, while others may stop taking new business.

New Zealand QROPS are singled out by HMRC and is banned from offering pensions that commute more than 70% of any transfer fund. Any pension investor looking to switch funds to New Zealand should take immediate advice on how the new rules will affect their money.
Isle of Man QROPS (IOM) 50c schemes also fall outside QROPS rules from April 6. The IOM government is reviewing pension laws and hopes to offer a new QROPS.
Guernsey remains QROPS compliant if the planned Channel Island law changes come into force on March 26, 2012.
Malta QROPS emerges as the new kid on the QROPS block with a pension scheme for expats that needs no changes to remain compliant with HMRC offshore pension rules.
Chancellor George Osborne has also warned that tax investigators are scrutinising QROPS pensions for tax abuse and will act without warning and retrospectively to fine retirement savers up to 55% of the value of their fund if they break the rules.
"QROPS.net is a leading global pensions adviser and we are ready to help anyone in doubt over how the new HMRC QROPS rules will affect them," said Steve Smith, Marketing Manager.
"Our free service ensures every QROPS pension holder has access to the best independent QROPS, investment and financial advice wherever they are in the world. The new rules could lead to some offshore centres closing for QROPS, while others have to update and introduce new schemes.
"It's easy for someone to slip through the net to find that the QROPS they have is no longer the best option for them."
QROPS.net is the only "whole of the market" advisory firm, meaning we advise and offer advice on every QROPS available around the globe. QROPS.net also offers a complete service, from finding the best QROPS and building the solution, to the investment advice and portfolio management.