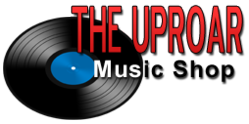 Where The Underground Is Mainstream
Salt Lake City, UT (PRWEB) November 09, 2012
Radio Uproar, the worlds premier online radio station for local music is announcing several new radio shows representing California, Florida, Utah, Washington & Ireland local music.
Tune-in weekly to hear The Independent Music show, The Northwest Convergence Zone, Sunset Island Music, The Stars of Unique, Screwed Loose, Live & Local (broadcasting live music from Gino's Club in Salt Lake City), The Certified Underground Uncensored Show and Sir Smooth Entertainment along with several more radio shows still to come.
Local musicians & fans of all genres from around the world are invited to join for free. Musicians never are charged for air-play and all listeners get free stuff just for supporting your favorite local music.
Finally local music has a home.
RADIO UPROAR - Where The Underground Is Mainstream
http://www.radiouproar.net