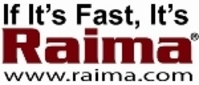 In the end RDM Embedded clearly stood out as the best product and with a very competent support team, it was a simple choice to make
Seattle, WA (PRWEB) July 9, 2009
Birdstep Technology (OSE: BIRD), which offers state of the art embedded database technologies, today announced that Foreks selected RDM Embedded for its generation FX product family of real-time data & trading applications.
"In order to provide true value added to our customer's data solution needs we needed to use the fastest embedded database engine on the market. We conducted extensive performance evaluations during which Birdstep's engineering team supported us very professionally" says Omer YILDIRIM, Director of Software Development for FX products. "In the end RDM Embedded clearly stood out as the best product and with a very competent support team, it was a simple choice to make"
"Birdstep is delighted being a provider for the Foreks solution. The architectural goals of RDM Embedded are high performance, ability to manage complex data relationships and structures, full ACID transaction compliancy, and easy accessibility through industrial standard languages", says Duncan Bates, VP of Product Management for RDM Embedded. "Foreks is yet another testimonial that complex data management needs a flexible database solution. With traditional relational databases you often find yourself trying to force a round peg through a square hole, in these cases you should look outside the box and see if there are other solutions, such as the RDM products, which provide industrial standard interfaces as well as an efficient native interface."
About Foreks
Foreks Information Communications Services Inc. was established in early 1990 as a joint Swiss-Turkish entity. The company headquarters is in Istanbul, with offices in Izmir, Ankara and Adana.
Foreks specializes in broadcasting of financial data with full range of products using mobile devices and fixed stations providing services to all parties involved in the financial markets. Its client base consists of banks, brokerage houses, foreign exchange bureaus and other financial institutions, Internet service providers and portals, corporations and private investors.
Foreks launched with pager based services for the finance community. In 1995, it developed its user-friendly trader program with real-time quotes, technical analyses, charts, graphs and news. Foreks was the first in its market to have Windows-based software, as well as being the first one to use VBI technology to broadcast its data. The combination of its user-friendly, well-developed product and its competitive pricing proved to be revolutionary in the market.
About The Raima Database Manager Family
Raima released the first version of the Raima embedded database in 1984. Since then the family has grown into three successful embedded database products. RDM Embedded pioneered the embedded market space under the name dbVista. Building on the success of RDM Embedded, Raima released the product in a client/server configuration under the name Velocis, now called RDM Server.
Please find free SDK downloads of the RDM Products at http://www.raima.com/downloads/
About Birdstep Technology, Inc
Birdstep Technology, Inc., a wholly owned subsidiary of Birdstep Technology ASA, is a leading provider of high-performance embedded database solutions known as the Raima Database Manager product-line. Since 1984, the company has been focused on solving data management problems in a wide variety of verticals such as Mil/Aero, Telecom, Financial, Consumer Electronics, Medical, Industrial Automation, Business Automation and more. With over 20,000 application developers, resulting in over 20,000,000 deployments, Birdstep continues to lead in the worldwide demand for embedded database technology.
# # #