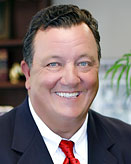 Raleigh, NC (Vocus/PRWEB) February 25, 2011
The North Carolina personal injury law firm of Hardison & Cochran, Attorneys at Law, has launched an updated website that provides helpful and detailed information for victims of serious personal injuries caused by events such as car and job-related accidents, dangerous medical products and nursing home negligence.
The site, which can be viewed at http://www.lawyernc.com, features several new videos with personal injury attorney Ken Hardison and workers' compensation lawyer Ben Cochran.
"If you are seeking information to determine if you may be eligible for damages for your injuries, you will find detailed, easy-to-read information that can guide you towards the appropriate action," says Hardison, the founding partner of Hardison & Cochran, Attorneys at Law.
Topics covered on the personal injury site include motor vehicle accidents, workplace injuries, dangerous drugs, defective medical devices, Social Security Disability and nursing home negligence.
Visitors will also find links to free legal books written by the personal injury law firm's attorneys:

9 Common Mistakes That Can Destroy Your Workers' Compensation Case;
7 Fatal Mistakes Victims Of Accidents Make in NC;
The Ultimate Guide to Buying Auto Insurance in NC;
North Carolina's Guide to Nursing Home Negligence;
7 Big Mistakes To Avoid After a Big Rig Trucking Accident;
The Guide To Protecting North Carolina Motorcyclists & Their Families.
Hardison & Cochran provides legal services in personal injury and Raleigh workers' compensation cases to individuals throughout North Carolina. The website contains pages with information specific to the Raleigh / Durham area and nearby communities, including Cary, Fayetteville, Dunn, Greensboro, High Point, New Bern, Person County, the Piedmont, the Triad, Research Triangle Park, Southern Pines, Wake County and Wilmington.
"We want visitors to our site to feel a sense of community," says Ben Cochran, co-founder of the firm. "Our website reflects what the community means to us, and we want to share that with our clients."
About Hardison & Cochran, Attorneys at Law
Hardison & Cochran, Attorneys at Law, is a highly respected North Carolina personal injury, workers' compensation and Social Security disability practice with offices in Raleigh, Durham, Fayetteville, Dunn, New Bern, Southern Pines and Wilmington. For more information, visit the firm's website at http://www.lawyernc.com or call toll-free at (800) 434-8399.
###