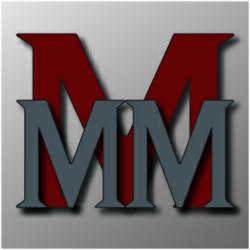 Most of my DWI clients are first time offenders...The punishment they face is more then most first offenses for any other Misdemeanor Charges in North Carolina.
Raleigh, NC (PRWEB) April 28, 2013
In North Carolina, a DWI Charge is already a serious matter. The Driver, regardless of whether they are convicted or not, can expect at least 30 days of license suspension and costs associated with that suspension as well as Limited Driving Privilege NC if the driver decides to get one, let alone the cost of an Wake County DUI Attorney to assist in the process. Then there is the cost of fighting the charge, and if the Driver is ultimately convicted there are hundreds of dollars (if not thousands) in court costs and fines as well as a one year license suspension and license restrictions there after. But, with a recent proposed change to the law, the North Carolina House of Representatives is proposing making harder for even first-time DWI offenders to move on after their conviction.
As was reported by WRAL News, the North Carolina House of Representatives overwhelming passed new legislation which changes the requirements for licensing a Driver after a DWI conviction. Currently, a driver who is convicted of a DWI for the first time will have their license suspended, and at the time they can get their license back, they will be a license restriction for three years which prohibits them from driving with a Blood Alcohol Concentration of .05 or more. For Drivers convicted a subsequent DWI's, the license restriction moves down to a .00 restriction, meaning the driver cannot have any alcohol in their system. Under the proposed bill, the State would require that all DWI conviction require a three year restriction of absolutely no alcohol in their system.
"As a Raleigh DWI Attorney, most of my DWI clients are first time offenders. The burden put on these individuals for their first mistake is overwhelming. The punishment they face is more then most first offenses of any other Misdemeanor charges in North Carolina." Raleigh Criminal Defense Attorney M. Moseley Matheson stated. "Under the proposed change, first offenders would be lumped in with repeat offenders in how their punishment is handled."
As WRAL reported, this proposed measure passed the House with a 109-1 vote and has now been sent to the Senate At this time, it is not yet reported when this law would go in to affect should it become law.
"I realize that some people think this is a good idea to try and encourage drivers from making this mistake again but honestly, after all they have been through, most people already know not to risk a Wake County DWI Charge or DWI charge anywhere else. This restriction will just further burden them with having little to no additional incentive to not get charged again." Holly Springs DUI Attorney M. Moseley Matheson states. "Imagine for three years, going out and having to arrange a Designated Driver even if you only have a single drink with dinner. Or having a drink at home and realizing you need to run to the store, or bank, or anywhere else. By having any alcohol in your system, you could be violated off this restriction and lose your driving privileges all together."
If you are facing a DWI charge in North Carolina and are in need of a Raleigh DUI Attorney, contact the Matheson Law Office, Pllc for your free consultation at 919-335-5291. They have handled hundreds of cases and are very experienced in Wake County DWI Defense.