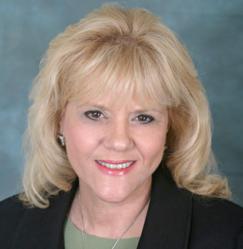 Yonkers, NY (PRWEB) March 12, 2013
Better Homes and Gardens Rand Realty announced today that Deborah DiMiceli, associate broker and branch manager of the firm's Yonkers office, has been chosen to receive the 2012 Business Professional Award from the Yonkers Chamber of Commerce. DiMiceli will be honored in a ceremony to be held on March 20th at the 21st Annual Gala Yonkers Women of Excellence Luncheon. The Yonkers Chamber of Commerce acknowledges that the recipient of the Business Professional Award is recognized for being a Woman of Excellence who has not only proven herself in business, but has also encouraged other women to successfully reach their goals.
DiMiceli joined Better Homes and Gardens Rand Realty in 2009 and 2013 marks her 19th year in real estate. Born and raised in Yonkers, DiMiceli is very active in her community, both privately and professionally, holding memberships in the Women's Council of Realtors and the East Yonkers Rotary Club. Throughout the years DiMiceli has assembled friends and co-workers, who have donated their time, money and resources in support of many local charitable organizations including Easter Seals, March of Dimes, Yonkers Partners in Education, Yonkers St. Patricks Day Parade, Westchester Coalition for the Hungry and Homeless, Stuff-A-Bus Pajama and Book Program, Toys for Tots, American Cancer Society, Annual Strides Against Breast Cancer Walk and countless others. "I have been a fan of Debby DiMiceli's for over 15 years. She is a caring and knowledgeable sales manager as well as a community minded individual. Debby is always willing to go the extra mile. It says a lot when your peers nominate you for this well-deserved, prestigious award," explains Arlyne Ashkinos, Senior Vice President of Better Homes and Gardens Rand Realty.
Professionally, DiMiceli manages more than 40 real estate agents in Better Homes and Gardens Rand Realty's #1 Ranked office in the City of Yonkers. "Debby DiMiceli is a dedicated and caring person, allowing her to truly understand and engage her team effectively. She balances the many necessary tasks and priorities so well she makes a challenging job seem easy to do, a true sign of a great manager." said Joe Monaco, a fellow Manager of Better Homes and Gardens Rand Realty.
Matt Rand, managing partner of Better Homes and Gardens Rand Realty sums up the occasion, "We are all so proud of Debby. As her peers and coworkers, we already know how great she is; because we see it every day. It is fantastic that her hard work as a professional business woman and her dedication to the communities of the City of Yonkers is being acknowledged by the Chamber's Women in Business Committee. Debby sees herself as a champion for Yonkers. We are very proud of her professional and community accomplishments. Congratulations Debby."
DiMiceli's three children, Sarah, Jenna and Nicholas are now young adults and she and her husband John recently celebrated their 20th wedding anniversary.
About The 21st Anniversary Gala Yonkers Women of Excellence Awards
21st Anniversary Gala Yonkers Women of Excellence Awards is in Celebration of Women's History Month. Winners to be honored at a Special Awards Luncheon on March 20th, 2013 at The Fairways at Dunwoodie, 1 Wasylenko Lane. Networking at 11 am, Luncheon from Noon to 2 pm. RSVP by March 13 - 914-963-0332 For additional information, visit http://www.yonkerschamber.com
About Better Homes and Gardens Rand Realty
Better Homes and Gardens Real Estate - Rand Realty, founded in 1984, is the No. 1 real estate brokerage in the Greater Hudson Valley with over 25 offices serving Westchester, Rockland, Orange, Putnam and Dutchess counties in New York and Bergen and Passaic counties in New Jersey. Rand has more than 800 residential real estate sales associates, as well as a commercial real estate company (Rand Commercial Services), and the Hudson United Group providing residential mortgage lending, title services, and commercial and residential insurance. The companies can be found on the Internet at: http://www.randrealty.com, http://www.randcommercial.com, and http://www.hudsonunited.com. Rand Realty is also on Facebook and Twitter.