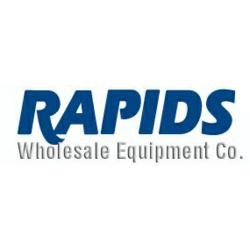 He's a very active and prominent member
Marion, Iowa (PRWEB) June 06, 2013
Rapids Wholesale Co-Owner Joe Schmitt recently took on an honorable role, serving as chairperson at this year's annual Food Service Equipment Dealer Association convention. The event offers leading dealers a chance to network and exchange best practices once a year. The association's president, Brad Wasserstrom elected Schmitt as the 2013 chairperson roughly a year ago. The convention took place in San Antonio during the first two weeks of April.
When choosing a chairperson, Wasserstrom considers how active candidates are in FEDA, and whether they've served as FEDA board members, said Ray Herrick, executive vice president of FEDA.
In 2007, Schmitt became a peer-elected member of the FEDA board. Then, in 2011, he was elected to serve on the executive committee of the board.
"He's a very active and prominent member," Herrick said of Schmitt.
As chairperson, Schmitt organized activities and educational opportunities for FEDA members who came to the convention. He did this in part by contacting potential speakers and securing a list. This year's line-up featured Peter Dimandis, C.E.O. of X Prize Foundation, and Sam Richter, a sales expert and widely-known speaker, and the event closed with Iowa Native Staff Sergeant Salvatore Giunta Jr., Medal of Honor Recipient, sharing his perspective on courage.
Schmitt said he found the convention interesting and informative, and believes Rapids and Vice President Jim Ottmer who also attended will benefit from the experience.
"[I] certainly gained some additional experience and exposure to others in the industry, and outside the industry, that I would not have experienced otherwise," Schmitt said.
He mentioned Dimandis' presentation in particular, saying it helped him gain insight about problem-solving and asking effective questions.
Schmitt also got a chance at the microphone, speaking on communication, leadership, and business. He said he focused on topics including communication between dealers and suppliers, and ensuring that business' technology and practices are simple and convenient for customers.
Rapids Wholesale associates welcome business and restaurant owners to take part in their success and enrichment. Sales reps are available to answer questions or do business Monday through Saturday, at 1-800-472-7431. Business owners can also ask questions with an online chat function or place orders at the Rapids website, http://www.rapidswholesale.com.