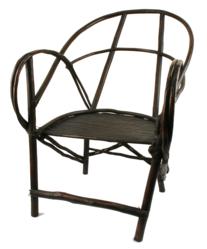 If you are looking for a gift that is sure to impress the recipient, perhaps you should look into the past
Fairfield, Connecticut (PRWEB) November 30, 2012
If you are looking for a gift that is sure to impress the recipient, perhaps you should look into the past. Rockwell Art & Framing in Westport, Connecticut has transformed its once-contemporary gallery, into a museum of sorts; the only difference is that everything on the wall is for sale – really. Over 100 historic documents and artifacts from milestones in American history are hanging on the walls and highlighted throughout the gallery. Some of the most treasured items include the miniature bust of Abraham Lincoln that Stamford Connecticut native Gutzon Borglum carried with him while sculpting Mount Rushmore and the chair that Abraham Lincoln was sitting in when he received the nomination for president.
Other items include documents signed by the Mount Rushmore four: Washington, Jefferson, Lincoln and Roosevelt, along with other historical figures including Thomas Jefferson, Robert E. Lee, and even Muhammad Ali, to name a few. Other items include more contemporary artifacts such as a golf hat worn by Bill Clinton and a pen set owned by John F. Kennedy, as well as a signed photograph of Presidents Reagan, Ford, Carter and Nixon from 1981.
Titled "History You Can Own", the exhibit offers a rare glimpse into the past and a unique opportunity to own an authentic piece of Americana. The venture is a collaboration between Seth Kaller of Seth Kaller, Inc. in White Plains, New York, John Reznikoff of University Archives in Westport, Connecticut and Stephen Rockwell Desloge, owner of the six Rockwell Galleries in Fairfield County, Connecticut.
Items for purchase can be viewed on http://www.historyyoucanown.com, on http://www.sethkaller.com and on http://www.universityarchives.com . Items range in price from as little as $100 up to $375,000.
A small lapel tin litho 'button' from the Emancipation Centennial in 1963 features portraits of John Brown, Frederick Douglass, Abraham Lincoln, and Carter Woodson and is priced at $175. A litho tab is a type of printed button with a foldover to affix it to clothing. This button was issued by the Association for Study of Negro Life & History, founded in 1915 by Dr. Carter G. Woodson. Known as the "father of black history," Woodson created Black History Week, which turned into Black History Month.
Lincoln, the War, and Emancipation
An 1864 Harper's Weekly newspaper featuring illustrations of Philadelphia Sanitary Fair Central buildings, and Generals Gouverneur Warren and Horatio Wright on the front page is available for $150.
The well known George Washington "Throne of Grace" letter responds to an address from the members of a prominent Philadelphia Lutheran congregation, likely written from New York City in the first two weeks of his Presidency. This exceptional letter shows that Washington believed the Revolution was guided by Providence, but also that human virtues would be necessary to build a successful nation. He offers hope of "a wise and efficient government" for the United States, and is confident that his new position will offer ample opportunity to encourage "the domestic and public virtues of Industry, Oeconomy, Patriotism, Philanthropy, and that Righteousness which exalteth a Nation." The letter, signed by George Washington, is for sale for $315,000 and is dated 1789.
A sampling of other items in the gallery:

Abraham Lincoln signed military commission for future director of U.S. Mint, $11,000
The first facsimile of the Declaration of Independence (1819), $12,000
Mark McGwire signed baseball bat, $1,250
Currier and Ives print from 1860 showing Lincoln at bat in a baseball match, calling it the "National Game", $12,000
George Washington signed letter preparing for surprise attack on British in NY city, $27,500
Thomas Paine's Common Sense, rare early 1776 Boston edition, $30,000
Theodore Roosevelt warning against sports becoming a permanent business, $4,500
Albert Einstein silver print signed by Halsman, $ 9,500
J.P. Morgan signed $1,000 bond, $1,750
George Washington signature and lock of hair, $6,900
Grateful Dead signed guitar, $1,250
Civil War newspapers starting at $100
Abraham Lincoln Nomination Chair, $145,000
Whether you are looking for someone who is a history buff or someone who just has interest in a particular individual or event from history, you will be able to find something unique and rare to give. Items can be viewed on line as well as in the C. Parker Gallery on 17 East Putnam Road in Greenwich, Connecticut.
For more information call the Rockwell Art & Framing Gallery at 203-227-1800 or visit http://www.historyyoucanown.com or http://www.rockwellartandframing.com
# # #