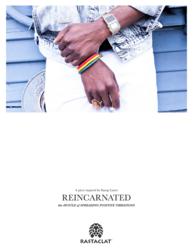 Long Beach, CA (PRWEB) April 18, 2013
From the streets of Long Beach, CA, a brand and a legend come together to create a collaborative piece to celebrate the reincarnation of a man, and the journey of spreading positive vibrations. Snoop Lion is the embodiment of positivity and righteous change, let this piece inspire you to be the change you want to see in the world.
This piece is scheduled to release April 20, 2013 at select retailers. Please visit http://www.rastaclat.com for a listing of retailers.
This 3-strand tri-color design with gold hardware and horseshoe locking mechanism is completely unique to the Rastaclat lineup of products. The bracelet was designed to embody this special movement of unity and positivity, and meant to be worn for longer periods without being removed.
###
About Rastaclat:
Rastaclat (rah-stuh-claht): the cloth of a righteous man/woman.
Our brand is Long Beach, CA based. We believe in spreading positive vibrations through our products in a world with so many negative occurrences and energies (just turn on your local news if you don't believe us). We don't utilize gimmicks to sell our product because it is popular at the moment. We were committed to the quality of our products and stand by that commitment. We guarantee that our products will get you noticed, instilling confidence – which is priceless. We strive for our brand and product to encourage style, a sense of positivity and freedom of expression. Wear it loud, wear it proud – RASTACLAT.
###
PR Contact:
Amara Omoregie
pr(at)rastaclat(dot)com