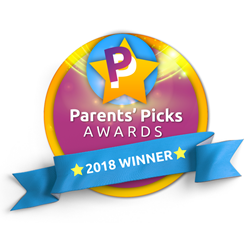 NEW YORK (PRWEB) October 29, 2018
Blake eLearning is pleased to announce that Reading Eggs and Mathseeds have been honored with a 2018 Parents' Picks Award for Best Educational Products for Elementary-Aged Kids.
This is a prestigious seal of educational quality, reserved only for the best mind-building media and toys. The independent Parents' Picks Awards are recognized worldwide by consumers and educational institutions as a mark of genuinely effective learning tools that stimulate the mind and provide potential for children to fully develop higher-order thinking skills.
The Parents' Picks Awards Board consists of leading thinkers and graduates from top educational institutions. Product-appropriate volunteer reviewers, combined with the brainpower of the Board, determine the coveted winners. Entries go through a rigorous approval process with over 50 criteria, including character building, engagement, ease of use, innovation, quality, durability, and creative thinking.
Each product or service listed on the Parents' Picks Awards site comes highly recommended by a team of parents, kids, and experts. With over 45 years of experience in the industry, they are the go-to source for parents and professionals seeking the best products for their children and families.
According to the site, a Parents' Picks Award recognition is, "more than just a seal of approval."
"It signifies that a product has been rigorously evaluated against stringent criteria and that it stands out among hundreds of similar products from around the world. Products that receive Parents' Picks Awards are quality products that parents and professionals can trust."