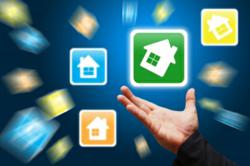 The amount of homes now purchased in and around the Tampa area has helped to create the need for a faster method of contact.
Tampa, Florida (PRWEB) April 21, 2013
Real estate is growing in many areas of the country and some cities in Florida are expanding housing opportunities. The PLB Investment Group is an expert real estate investment company now buying homes in Tampa, FL. This company works directly with homeowners and third party sellers to acquire properties that are offered to men, women and families searching for housing. The company acquisition staff can be contacted at http://www.realestatetampaflorida.com/sell-your-house.
Searching for available real estate can be a long process for a man or women without realtor connections. Real estate agencies specialize in providing listing services to homeowners currently selling homes for above or below market value.
These traditional methods of finding properties could take weeks or months of time due to the research process required to negotiate a property and a price. The homes now purchased by the PLB Group are company owned and can be immediately sold to a variety of buyers.
Homeowners in extraordinary circumstances can often seek realtors to remove the burden of a mortgage. Tax liens, bankruptcies, repairs and other circumstances can be problematic for homeowners trying to sell a home quickly using traditional means. Part of the services for purchasing homes now provided by the PLB Group is the acquisition of homes in any condition. Homes can be purchased without completing repairs or other upgrades compared with strict requirements from some real estate agencies.
The amount of homes now purchased in and around the Tampa area has helped to create the need for a faster method of contact. A new submission form is now in place on the company website. This form now serves as one of the quickest methods to receive a response from an investment specialist. Those with a home to sell or someone inquiring about purchasing an available property can now use the contact form online to receive an immediate response.
About PLB Investment Group
The PLB Investment Group is owned and operated by a group of investors currently buying and selling homes in the Tampa, FL area. This company offers its services as an alternative to dealing with real estate companies or realtors to buy and sell a home. The experts working for this company ensure that homes can be purchased and sold according to a date that works best for buyers and sellers. The PLB Investment Group purchases its properties in any condition to offer easy ways for homeowners to sell homes without requiring repairs or upgrades.