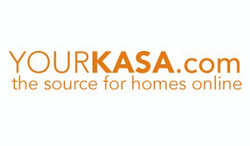 Our goal at YourKasa is to make the home buying venture an easy one for the average consumer
Atlanta, GA (PRWEB) June 17, 2008
Online real estate marketing company, YourKasa.com, announces that it is now providing home buying tips and other useful information on its website. With a wide range of helpful real estate articles, YourKasa hopes to prepare first time home buyers for the process of purchasing real estate with a comprehensive set of online tools. Another unique feature of this real estate marketing website is the ability to create an online portfolio of homes, which consumers can either add to or view whenever they log on to the YourKasa website. Potential buyers can choose multiple properties to save for review, or they can contact the seller via email or text message if interested in a property.
"Our goal at YourKasa is to make the home buying venture an easy one for the average consumer," said Neil Terc, president of YourKasa. "We've written these articles with the consumer in mind and hope they will be useful once they begin searching the market for their dream home."
The home buying tips and articles can be found under the Resources tab on the real estate marketing website, with the information divided into four convenient sections - Buying a Home, Selling a Home, Mortgages, and Expert Articles. Topics include the benefits of using a real estate agent, preparing your home to be on the market, repairs that increase the value of your home, shopping for a good mortgage, and real estate closing costs - all of which are discussed in-depth. For more information on these home buying tips or to begin using this unique real estate resource, please visit http://www.yourkasa.com.
About Yourkasa.com
Yourkasa.com is a feature-rich online real estate property listing service that connects home sellers with home buyers. Packed with resources and easily navigable, the site provides sellers with the ability to market their homes to a large, targeted audience and enables potential buyers to view thousands of real estate property listings online via detailed profiles, pictures and maps. For more information, visit http://www.yourkasa.com.
###