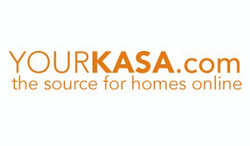 Lenders have stringent terms that they are required to fulfill, and through the expansion of YourKasa's continually growing network of lenders and mortgage services, homeowners have an increased opportunity of qualifying for a more attractive loan rate
Atlanta, GA (PRWEB) May 13, 2009
YourKasa.com, a real estate marketing website providing informational and financial services to both buyers and sellers, is pleased to announce that it has added more lending companies to its ever-growing network of home lenders. The new lenders will increase the number of options available to homeowners who are at risk of losing their homes and are looking for refinancing and second mortgage services. Home mortgage refinancing can often help homeowners cope with the recent economic downturn by decreasing the interest rate and monthly payment on a property.
Similarly, a second mortgage allows the homeowner to receive a specified amount of money that is dependent on the equity already existing in the property. With the assistance of skilled underwriters and the expertise of many different lenders, YourKasa is able to secure better rates and more competitive deals for consumers who want to pay off the remainder of their mortgage amount quickly.
"Lenders have stringent terms that they are required to fulfill, and through the expansion of YourKasa's continually growing network of lenders and mortgage services, homeowners have an increased opportunity of qualifying for a more attractive loan rate," said Neil Terc, President of YourKasa. "More lenders equal better options for consumers who are at risk of or on the brink of foreclosure."
Upon contacting the real estate marketing company, consumers will work with a knowledgeable industry insider who works closely with many different lending institutions to acquire either better refinancing or second mortgage rates and terms. YourKasa's team of experts, who have one of the highest rates of continued success, can help you keep your home and, in many cases, help you obtain affordable monthly rates. For more details on YourKasa's real estate marketing assistance or refinancing and second mortgage services, please visit http://www.yourkasa.com or get free recorded information about the benefits of refinancing through YourKasa by calling 1-866-200-5250 ext. 3 to learn more.
About YourKasa.com
YourKasa.com is a feature-rich online real estate services site that provides home buyers and sellers with the necessary resources to assist them through the buying and selling process. The site also provides sellers with the ability to market their homes to a large, targeted audience and enables potential buyers to view thousands of real estate property listings online via detailed profiles, pictures, and maps. For more information, visit http://www.yourkasa.com.
# # #