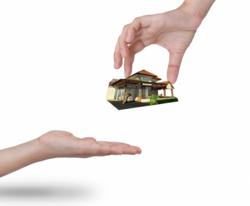 One of the new services offered by the PLB Group is the ability to sell a home in any condition.
St. Petersburg, Florida (PRWEB) March 29, 2013
The process to purchase a home can be one frustrating for buyers. The process of selling a home can be equally frustrating due to a variety of factors. The PLB Investment Group is now providing real estate services in St. Petersburg to homeowners searching for a better way to sell a property quickly. This company provides expert services in Tampa as well as surrounding cities. The real estate experts working for this company are able to sell properties quickly for homeowners. Homeowners ready to sell can make contact with this company at http://www.realestatetampaflorida.com/sell-your-house.
The high foreclosure rate in the state of Florida provides resources for investors and others searching for immediate properties. The foreclosure process can be lengthy for homeowners to go through and selling a home can be complicated due to paperwork required before sale.
Part of the new services provided by the PLB Group online provides expedited processing for homeowners in foreclosure and other instances that can prevent the rapid sale of a property. The real estate specialists working for this company help remove the burden of selling a home under non-traditional circumstances.
Most realtors offer ways that homeowners can sell a home if the home is in sellable condition. Homeowners with divorce, back taxes and other types of liens could find that some realtors refuse to sell the home to buyers. One of the new services offered by the PLB Group is the ability to sell a home in any condition.
Homes can be sold on the date that a homeowner chooses and all properties are now closed with an attorney. These services provide an alternative to working with realtors or agents that can refuse a homeowner sale.
A new online contact form has been installed on the company website. This contact form now provides a secure way that homeowners can receive information without giving personal details before an agreement is made to sell a property. This easy service is now offering ways that any homeowner can receive helpful information before a sale is arranged and approved. The easy contact form has been created online and can be accessed from any Internet connection or mobile Internet device.
About PLB Investment Group
The PLB Investment Group company is comprised of experienced real estate investors who offer alternatives to working with realtors to sell a property in any condition. A team of experts provide immediate assistance to homeowners making contact with this company. By not placing restrictions on the types of properties available for arranged sale, this company offers faster solutions for homeowners trying to sell a property on a specific date. The PLB Investment Group is able to sell homes with back taxes, liens, foreclosures, relocation, estate or bankruptcy levied properties in Tampa, Florida and surrounding locations.