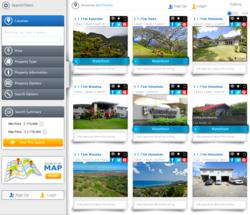 Minneapolis, MN (PRWEB) December 18, 2012
In the past two decades, the real estate industry has changed immensely. Homebuyers no longer want to drive around looking for "For Sale" signs. Searching for a home is easier than ever for the homebuyer; they simply turn on their computer and search the web. That means, real estate agents need to depend on their websites to capture clients, rather than their personality. Every day, a new real estate website enters the World Wide Web, and there is steep competition to draw in and keep potential homebuyers. With all the websites out there, agents need to have a unique design and concept to get business.
"Vision® IDX brings real estate back to the old days when there was immediate communication between the realtor and prospect" explains one of its developers at YourMLSSearch. This innovative take on IDX allows realtors to communicate directly with prospects before they have contacted the realtor. All of this happens directly within Vision® IDX through the use of virtual chats and real time updates.
Gone are the days of cold calling potential clients without knowing what they are looking for. With Vision®, realtors can track the traffic and activity on their IDX. This original design allows real estate agents to monitor and track user activity to make personalized recommendations and interact directly with a user, whether they are a registered user or a new visitor.
Vision® has only been released on a handful of real estate websites, but time will tell if this new system has the power to revolutionize home buying for good. To see this new system in action, check out Peter Faso's website, http://www.hawaiihomesfinder.com. For more information about Vision® and website design, check out the YourMLSSearch.com website to view product descriptions.
About YourMLSSearch.com:
YourMLSSearch has been a leader in IDX search, real estate website design, real estate technology and online marketing for over a decade.