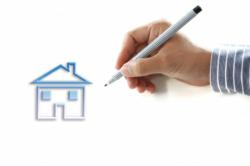 This information is offered as part of a new series of basic marketing strategies provided to professionals.
Charlotte, North Carolina (PRWEB) March 03, 2013
Real estate marketing has evolved and technology has helped to increase the results that can be achieved. The HowtoMarketHouses.com company has posted online a real estate video marketing sources blog post to help agents, realtors and other professionals find ways to use video to its fullest advantage. This information is offered as part of a new series of basic marketing strategies provided to professionals. This information can be easily accessed online at http://howtomarkethouses.com/the-best-free-marketing-is-with-video.
Traditional advertising and marketing methods used in real estate have relied upon signs and banners. While these methods remain in use, technology has advanced in multiple areas to help promote a property easier.
The popularity of companies like Vimeo and YouTube have created new resources for professionals to use to market property to potential buyers. The basics of getting started using professional video as marketing tool can be found inside of the new blog post published online.
The costs of producing a professional video have been reduced due to changes in camera technologies. The high-resolution imagery that is now available for camcorders and smartphones has helped offer better pictures for promoting properties. Aside from hiring a professional video production crew, the resources now published online provide easy ways that can be used to create and market real estate related videos. The cost to use these sources is a fraction of the cost often charged by video production companies.
The publishing of information through the new blog post has provided a way that real estate beginners and professionals can use to learn expert techniques. A premium content section has recently been added by the HowtoMarketHouses.com company. This new and expanded area offers more in-depth training and development for marketing properties on the Internet.
The news announcement for the launch of this premium area can be read on the Internet at http://www.prweb.com/releases/real-estate-marketing/how-to-market-houses/prweb10268717.htm.
Aside from the resources published, e-books and additional content can be downloaded from this website to any computer or Internet connected device. New content is updated to this online resource on a regular basis to provide one of the largest resources online for real estate marketing tips and information.
About How to Market Houses
The How to Market Houses company was launched to provide accessible resources to beginners and professionals in effort to learn better marketing for the sale of property online. Ryan Bush started this company after achieving years of success as a real estate investor. This professional now provides his insight and expertise to men and women involved with real estate in the United States. The How to Market Houses company supplies no charge and premium information that can be obtained online from the public and secure areas on the company website. Full support is provided by this company to offer better solutions for marketing online.