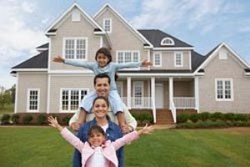 Real Estate Insider's Chronicle.
Orlando, FL (PRWEB) August 8, 2007
Real Estate Investment Firm, RealNet USA, proudly announces the release of the first edition of their Real Estate Investing Newsletter, "Real Estate Insider's Chronicle." The newsletter is designed to keep investors informed and up-to-date on new Real Estate Investing market trends, the available Real Estate Investments in today's market, and investors' Real Estate Investing Options.
RealNet USA offers the newsletter as a free source of valuable information for new and seasoned Real Estate Investing professionals and is committed to keeping their clients and visitors abreast of the latest Real Estate Investment news. Each issue is put together by the Real Estate Investing experts at RealNet USA and combines the full benefit of their years of knowledge and experience in the Real Estate Investment Industry.
The premier release of the Chronicle addresses the topics of market predictions, passive income strategies, and important tips from Real Estate Investing pros on flipping a home. Market predictions address the issue of increasing USA interest rates and the warnings against buying Real Estate Investing property as put forth by many Real Estate Investment publications. The issue separates fact from fiction and presents a different view of the present Real Estate Investment market situation.
Passive Income Strategies, addressed in this issue, present the Real Estate Investing individual with important information on the option of making a Real Estate Investment property a source of long term income; hence a passive, predictable, and stable financial source. And of course, when it comes to "flipping" a Real Estate Investment, the tips of seasoned professionals can always come in handy, so new investors do not waste time and money on simple errors easily avoided.
RealNet USA provides all investors, from beginners to seasoned professionals, with free advice and training seminars on Real Estate Investing and Real Estate Investments. And now, newly available they offer investors a free source of up-to-date information on market trends and news in their Real Estate Investing newsletter. Dedication to providing the very best deals on property and hard to find services for all their customers is what makes RealNet USA a contender in the Real Estate Investments market.
With RealNet USA the process of Real Estate Investing and Real Estate Investments is simple. RealNet acquires vast numbers of various properties and resells them as Real Estate Investments to their growing list of customers below the fair market value. Finding the right property is the first step. RealNet then addresses investors' financial concerns and finally, provides investors with an extensive list of qualified renovation experts to get the job done right.
RealNet provides everything investors need to Find, Fund and Fix their Real Estate Investment property. Experienced representatives are ready to answer any and all investors' questions on Real Estate Investing and Real Estate Investments.
Those interested in receiving the free Real Estate Investing newsletter, or requiring more information about Orlando Real Estate Investments, or Real Estate Investing in RealNet's 14 other office locations (Atlanta, Charlotte, Cincinnati, Columbus, Dallas, Fort Lauderdale (South Florida), Fort Myers, Houston, Jacksonville, Jupiter, Melbourne, Nashville, Northern Kentucky, Tampa) are invited to visit the official website at http://www.realnetusa.com. Or write to RealNet USA at 1249 N, Orange Ave., Orlando, Florida 32804, or call Toll Free (866) 500-4500 or (407) 422-1000.
###