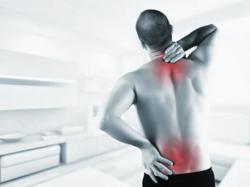 Only after the clinic confirms the patient has attended their appointment can the patient leave a review
Vancouver, BC (PRWEB) March 05, 2013
Connect the Doc has recently launched new features to its website that provide patients the opportunity to read and leave real, verified patient reviews. Research suggests that more than 3/5 or 60% of prospective patients rely heavily on the feedback and personal experiences of their peers. Places like Yelp, RateMds, and Google Pages have been the source of this feedback, but unfortunately have very few restrictions on who can and cannot post a review. In the last few years, it has become commonplace for people to circumvent the honesty system and post 'bogus' reviews on healthcare professionals and their clinics.
That is why Connect the Doc focused on developing a method that guarantees reviews are 100% authentic. "The reviews left on our site are coming from patients who have found a practitioner using our service and booked their appointment directly online," says Nadeem Kassam, co-founder of Connect the Doc. "Only after the clinic confirms the patient has attended their appointment can the patient leave a review. This is a big improvement from what already exists. The Internet is filled with fake reviews. Freelancers and marketing companies now sell 'reputation management' services to help clinics boost their overall rankings on places like Yelp, Google Pages, and RateMds. I know we are still a pretty small startup company, but hopefully we can help solve this problem, one real review at a time."
In addition to launching reviews on their site, the Connect the Doc development team has also added a mini-blog and video gallery to doc and clinic profiles. Profiles on Connect the Doc are free and can be claimed by any private healthcare professional or clinic in Canada.
About Connect the Doc:
Based in Vancouver, Connect the Doc is an online appointment booking healthcare directory. Through an easy-to-use online platform, prospective patients can book their appointments online with a Vancouver dentist, chiropractor, massage therapist, or physiotherapist in less than a minute for free.