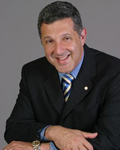 Many commercial and residential real estate websites are very confusing to navigate, and provide outdated information," commented Juan Carlos Malouf, who has been in the real estate industry for more than 25 years
(PRWEB) February 17, 2013
Buyers and sellers looking for commercial and residential properties in Palmetto Bay, Coral Gables, South Miami and Pinecrest can now head to Miami real estate firm Malouf International Realty's new website at http://www.miamirealestateltd.com, and access all of the updated property information and industry news they need 24 hours a day, 7 days a week.
Malouf International Reality's new website has been carefully designed from the ground-up to blend robust functionality, quality content, and an easy user experience. Visitors can browse for properties by feature, type, location and price range. They can also access the latest real estate news in Palmetto Bay, Coral Gables, South Miami and Pinecrest, learn about the company's agents Juan Carlos Malouf and Marlen Cruz, and access a handy loan calculator web app. There is also a special section for lenders, and a convenient search box to help visitors quickly and easily find what they're looking for.
"Many commercial and residential real estate websites are very confusing to navigate, and provide outdated information," commented Juan Carlos Malouf, who has been in the real estate industry for more than 25 years. "It was very important to us that we create a website that is simple to navigate, and yet contains a wealth of updated information for buyers and sellers looking for breaking news and updated property information. We're confident that visitors will be very impressed with our new website, and the initial feedback we've received so far has been overwhelmingly and unanimously positive."
For more information or media inquiries, contact Juan Carlos Malouf at (305) 255-5255, or email the firm via their website.
About Miami Real Estate Firm Malouf International Reality
For over 25 years, Miami real estate firm Malouf International Reality has helped thousands of property owners in Palmetto Bay, Coral Gables, South Miami, Pinecrest and throughout the Miami area efficiently and successfully buy and sell their properties.
Learn more at http://www.miamirealestateltd.com/