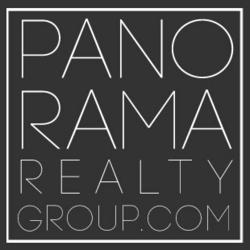 After working and mastering the virtual tour process for the past five years, I am fully convinced that this medium, combined with portability, is an essential part of the future of real estate marketing.
San Juan, PR (PRWEB) March 26, 2013
With more than 15 years of experience in the multimedia field, Felix Zayas decided to integrate his knowledge into the real estate field three years ago. He incorporated the proven and effective way to advertise spaces using the latest 360 degree virtual tour technology to market real estate properties into the basic services offered as a real estate professional. With Panorama Realty Group, he wishes to make the process of marketing, buying and selling real estate properties an effortless and portable one. 
"According to an article released by the NAR in January 2013, the number of people that use the Internet to house hunt on Google has grown 253% over the past four years. These results came from a study done by the National Association of REALTORS® in combination with Google," said Felix. "This advance in technology creates a win-win situation for everyone; real estate agents, who work with the owner and/or the buyer have a truly portable and cost effective way to market their listings and surrounding areas to any prospective client, on the road or anywhere in the world, using the 360 degree virtual tour technology. On the other hand, owner-developers can showcase their properties and have a virtual open house, receiving potential buyers from anywhere in the world without experiencing business hours limitations. Finally, buyers have a tool they can use to visit tons of possible homes, or real estate properties for investment, without travel related expenses. We don't want to replace the actual physical visit. We want to filter all of the options out there to help the buyer spend the least amount of money possible," Felix told us, giving us his view on the matter. 
Traditionally, photography has been the medium of choice to present real estate to the public. Many years were dedicated by architectural photographers, and other photography pioneers in general, to perfect the art of "painting with light". When the transition into digital formats came along, many professionals were affected for various reasons, ranging from lack of knowledge to financial capabilities to denial that this change was the wave of the future and would be permanent. The digital era changed photography as an art and as a profession.
The nature of the workflow in digital photography, when compared to traditional photography, was significantly less expensive due to the fact that digital images could be viewed and retouched instantly. This allowed many non-professionals, who happened to know the changes and capabilities of the digital medium, to take the place of traditional analog photographers. Like in every big transition humanity has experienced, some lost everything due to fair or unfair reasons... but many great things were gained.
Those who embraced the transition into digital photography design new incredible styles and powerful tools to work with architectural or real estate photography. From professional photo editing software in combination with an understanding of how light paints to capture an image in any recordable device, to spherical panorama photography used to create full 360 degree immersive virtual tour experiences to market real estate properties. Panorama was born because of these transitions in technology.
Panorama Realty Group, LLC wants to establish as a default that every real estate agent should use the best portable virtual tour technology to engross the consumer in a virtual tour of a property located anywhere in the world.
"I believe," said Felix, "that every real estate professional can take advantage of the latest technology to exhibit spaces using 360 degrees virtual tour technology to market real estate properties. This opens a world of possibilities for them by being able to deal with clients who are interested in renting, buying, or selling properties that are not in close proximity to them."