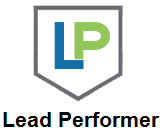 (PRWEB) March 22, 2013
Dynamic Page Solutions, a longtime leader in real estate lead generation, releases a series of Lead Performer websites in new markets. Leveraging all facets of web marketing to generate sales and listing leads for real estate clients is ingrained in the company philosophy.
The hybridization of the original patent-pending technology which captures long tail web traffic through the generation of thousands of optimized pages was fused with a paid placement strategy. The amalgamation of Internet marketing strategies results in a highly versatile product boasting short term results and long term viability for lead generation.
A combined SEM and SEO strategy provides instant leads from paid placement while the proprietary technology and off site search engine optimization linking strategies develop momentum from organic traffic. Organic traffic is the best long term solution on the web because the cost per lead is far less expensive and the return on investment greater. The product is designed for real estate agents seeking a web solution requiring minimal SEO and marketing knowledge but which generates the leads to sustain and grow a business. Recent examples can be seen at http://www.coronadorealestateforsale.com/ and http://www.avalonstoneharborrealestate.com/
The Lead Performer product features 16 geographically relevant search niches that buyers use when looking for a home such as golf, condo and luxury. In addition, 12 hyper-local micro niches drill down to the subdivision or community level to target local buyers as well as buyers looking to relocate. Themed content articles are included in the product purchase price to support search engine optimization.
The true mark of the product's long term strategy is the optimization of search engine-friendly MLS listing pages. Individual listings are segmented into many different niches based upon the features of the listings. These niches empower the top tier pages and keywords. The overall number of optimized pages drives tremendous organic traffic. Visitor conversion enhancements include a best price per square foot option, new listings on market and recent price reductions as featured.
Quality keyword research is the foundation for each and every pay-per-click advertising campaign. Lead Performer customers benefit from customized, targeted ads and performance analytics and reporting.
Dynamic Page Solutions currently provides services in 82 MLS markets across the nation and is growing to include new markets each month. Agents and brokers who are serious about growing their real estate businesses choose Dynamic Page Solutions as their real estate website and IDX provider because of the ability to win real estate traffic.
For more information on IDX solutions and the patent-pending real estate website technology visit http://www.leadperformer.com/ and http://www.dynamicpagesolutions.com/ or telephone 888-782-8184