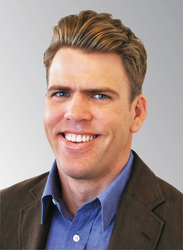 Fear of the dentist is the number one reason why talented, charismatic amateurs live their lives with unseemly smiles
Seattle, WA (Vocus) March 17, 2010
They are the unwanted 'stars' of reality television – the missing or crooked teeth, gaps, cracks and other smile-killers that detract from the genuine stardom of dozens of primetime reality show and sports contestants.
With the increased popularity of reality television programming, more and more would-be celebrities and athletes are biting their lips and masking their smiles to avoid close ups that expose their dental flaws. But they need no longer restrain their smiles.
Celebrities and their fans alike are the focus of Day Three of Sedation Dentistry Safety Week, dubbed 'Reality Bites Makeover Day.' Specially trained sedation dentists throughout the country will spend today highlighting the availability and ease of pain-free, anxiety-free cosmetic dentistry using state-of-the-art techniques that put even the most fearful dental patients at perfect ease.
"Fear of the dentist is the number one reason why talented, charismatic amateurs live their lives with unseemly smiles," says Gary Hall Jr., honorary celebrity chairman of the 2010 Sedation Dentistry Safety Week.
Hall, a successful business executive and winner of 10 Olympic swimming medals, swam through much of his sports glory days conscious of the fact that a skate boarding accident when he was a child had left him with two front teeth of different sizes and color.
Hall recalls that for him, dental visits meant "curling my toes in my shoes and my fingers digging into the arm chair" merely in anticipation of dental procedures. Apprehension was his constant companion at each dental visit.
But Hall, like more than 2 million other smiling adults in the United States, was able to conquer his dental anxiety when he discovered the benefits of sedation dentistry as taught by DOCS Education, the world's leading sedation dentistry educator and host of the 2nd Annual Sedation Safety Week.
More than 20,000 dentists and members of their dedicated oral health teams have completed DOCS Education courses, which emphasize patient safety, comfort and excellence in dentistry.
"Whether you are an athlete, a reality star or a fan, there is no longer a reason to be shy about your smile," says Hall. Among the lessons Hall explains that he has learned in business and as a competitive athlete is that both require a desire to always be improving. "The self-confidence that comes along with a renewed smile is one improvement everyone can make," he notes.
Dr. Michael Silverman, 2010 National Chairman of Sedation Dentistry Safety Week and one of the world's leading sedation dentistry educators, says the goal of 'Reality Bites Makeover Day' is to alert reality television contestants, athletes and their millions of fans to just how easy and anxiety-free smile makeovers can be. "Every person who overcomes his or her hesitancy and makes the first call to a DOCS Education-trained dentist is a reality star in our opinion," Dr. Silverman says.
Sedation Dentistry Safety Week and Dental Safety Time (DST) coincide each year with the beginning of Daylight Savings Time when more than 40,000 dental professionals throughout the country are encouraged to engage in safety drills and review all of their equipment, supplies and procedures to maximize patient safety and comfort. The switch to DST is also an opportunity to educate patients about sedation dentistry and how it can improve their oral health and appearance.
All dentists who offer oral conscious sedation services to their patients, whether or not they were trained by DOCS Education, are encouraged to actively participate in this year's Safety Week activities, March 15-19.
Dentists who would like any additional information on sedation dentistry safety and training courses, are invited to phone (877) 325-3627 or visit the professionals' website at http://www.DOCSeducation.com.
Consumers with questions about fear-free, anxiety-free sedation dentistry should call 888-858-7972 or visit the patients' website at http://www.SedationCare.com.
The theme for tomorrow, Day Four of Dental Safety Time (DST), is "A Heart-to-Heart About Oral Health: Recognizing the Dangers of Avoiding the Dentist."
###