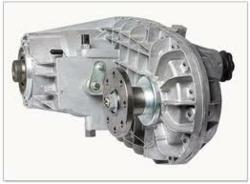 Diesel engine case assemblies have been added this year to provide more alternatives to diesel truck and van owners.
Pittsburgh, Pennsylvania (PRWEB) March 02, 2013
General Motors has invested into its Buick brand and built up its 4x4 offerings. The Enclave, Rainier, Rendezvous and LaCrosse represent some of the models that have been distributed in the past decade. The TransferCasesforSale.com company is now discounting its rebuilt Buick transfer case inventory for online sales. These new lower prices are expected to provide the value that owners of vehicles and companies purchasing for resale on the Internet try to find. More details can be read at http://www.transfercasesforsale.com/buick-transfer-cases.
The Buick brand of vehicles is more than 100 years old and has benefited from investments of General Motors. The passenger cars and luxury cars created in the 1990s helped to pave the way for the 4x4 editions that are now provided.
The four-wheel drive vehicles now created by General Motors are helping to take the Buick company into a new direction. The consumer confidence has remained strong in the 4x4 brands now produced. The rebuilt case assemblies that are now sold for discounted prices can be searched from the new search tool online.
While engine wear and tear can reduce operational performance, the delicate components that are a part of the drive train in 4x4 vehicles are equally important. An average transfer case can have couplers, gears, chains and other essential components that provide proper differential power. High mileage and lack of lubrication can lead to premature breakdown of the drive train system.
The TransferCasesforSale.com company is now increasing its customer assurance by offering warranties with its rebuilt and preowned inventory. This protection is an added benefit to customers choosing this company for replacements.The gasoline case inventory represents one portion of the company offerings. Diesel engine case assemblies have been added this year to provide more alternatives to diesel truck and van owners.
The Duramax series has been added to offer discounted assemblies online. The news release announcing this company addition can be read online at http://www.sfgate.com/business/prweb/article/Used-Duramax-Transfer-Cases-for-Sale-Now-4227886.php. The new offering of these diesel assemblies is one way this company is providing extra value.
About Transfer Cases for Sale
The Transfer Cases for Sale company is a leading seller of used and rebuilt drive train assemblies online. This company stocks a 4x4 inventory with foreign and domestic units that are ready for immediate shipment. The quality control procedures put in place by the company help prove the value of its inventory. The discounted pricing frequently offered by this company is one additional way that customers are provided alternatives for purchasing online. The Transfer Cases for Sale company gives out warranties with all shipments to supply the coverage from breakdown and parts failure that customers frequently do not find through retailers.