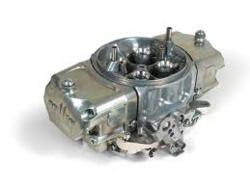 This essential part is useful for vehicles produced pre-1990 and discounted pricing is now attached to the online inventory.
Seattle, Washington (PRWEB) March 31, 2013
Auto engines, transmissions and tires are among the most replaced auto parts according to industry data. Vehicles produced after the mid 1990s are retrofitted with fuel injection systems that help control the fuel mixture to the engine. The AutoProsUSA.com company is a leading auto parts supply store and has now opened a rebuilt carburetors online store. This essential part is useful for vehicles produced pre-1990 and discounted pricing is now attached to the online inventory at http://autoprosusa.com/carburetors.
Replacement auto parts have been sold by retailers with the help of distributors for decades. The partnerships that are made by some companies directly affects the shipments that are made to owners of vehicles in the U.S. The variety of cars, trucks and SUVs that have been produced with carburetors have helped to keep this essential part in production by many parts rebuilders.
The reconditioning process helps to extend the natural lifespan of an OEM unit. The rebuilt carburetors that are now sold online are custom built inside of an equipped facility.
The AutoProsUSA.com company launched its online resource to provide easier ways for customers to search for various types of parts. This company has recently expanded its offerings from the basic aftermarket units sold by most retailers.
The additions of rebuilt, used and performance parts online has helped to expand the options for buyers online. The inventory upgrades that have been made by this company are designed to help trade industry companies and owners of vehicles find quality replacement parts.
The launch of the new price drops by this company has helped to create better pricing for consumers. Acquisition efforts made by this company has resulted in the inventory surge of cheap auto parts online. The news release at http://www.fox21delmarva.com/story/21446622/cheap-auto-parts-online-now-offered-by-autoprosusacom was used to alert parts buyers of the new low prices offered. This company constantly monitors the prices charged and is expected to offer additional incentives before the close of the year.
About AutoProsUSA.com
The AutoProsUSA.com company provides its discounted inventory of auto parts to owners of vehicles, trade industry companies and installers of auto parts. The inventory built by this company is supplied by top distributors able to provide used, OEM and reconditioned units. The warranties that are offered by this company come complete from each manufacturer to assure buyers of quality. The AutoProsUSA.com company distributes its auto parts in all 50 U.S. states to provide the resources that many buyers do not have in areas outside of major retail distribution centers in North America.