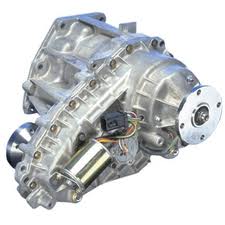 These discounts are provided to ensure that all buyers have access to better pricing for placement purposes.
Dallas, Texas (PRWEB) March 26, 2013
Dodge brand of pickup trucks and SUVs created by the Chrysler company are part of millions of sales each year. An integral part of these vehicles is the 4x4 transfer case. This unit is one of the most essential auto parts that provides proper engagement of each differential. The transfercasesforsale.com company has now discounted its entire rebuilt Dodge transfer case inventory online. These discounts are provided to ensure that all buyers have access to better pricing for replacement purposes.
Vehicles like the Ram, Durango, Dakota and D250 represent some of the popular 4x4 editions in the Dodge lineup. The complete drive train system used inside of these vehicles provides the proper reliability for the four-wheel drive operation.
Because four-wheel drive components can fail without warning, inspections are generally required at specific mileage intervals to ensure accuracy. Replacement transfer cases can vary in price and the new Dodge discounts published online are expected to help buyers locate better buying resources.
High mileage and wear and tear affects the majority of parts on a vehicle. While engines are generally replaced, warranty protection for additional parts is an essential element of vehicle ownership. The TransferCasesforSale.com company has recently changed its policy for customer warranties. The new inventory changes as well as discounted pricing has helped this company introduce new warranty protection.
This protection now provides up to a two-year time frame of coverage. This parts warranty is one way this company is offering differences compared to auction sellers and others selling used or rebuilt parts without a warranty.
A new policy for customer shipments was enacted in the fall of 2012. This new policy tested a free shipping incentive for all online and toll-free telephone number orders. This program was monitored for its success rate and the response has resulted in a permanent policy change by this company. All transfer cases shipped to customers in the United States are now shipped without charge.
This extension of the shipment incentive is expected to boost sales through the remainder of this year. The news release at http://www.prweb.com/releases/transfer-cases-for-sale/free-shipping-now-offered/prweb10120552.htm alerted the public for the start of the original shipment incentive.
About TransferCasesforSale.com
The TransferCasesforSale.com company provides discounted used and rebuilt case assemblies to North American buyers. This company employs a complete staff responsible for purchasing the low mileage units that now line the company warehouse. Frequent customer discounts are created and launched by this company each year to provide better resources for online and offline buyers. The TransferCasesforSale.com company now provides an extended free shipping offer for all sales to customers and trade industry clients to help reduce overall costs for case assembly replacements.