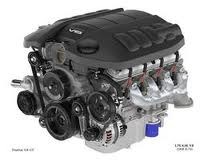 This company is now routing its shipments to some of the most populated areas in Michigan.
Detroit, Michigan (PRWEB) March 10, 2013
Rebuilt motors have become one affordable option for a motor replacement. The reduced price of these engine types compared to a new engine is one attractive price point for buyers in many states. The RemanufacturedEnginesforSale.com company is now shipping its remanufactured engines in Michigan to provide better resources for engine purchases. This company is now routing its shipments to some of the most populated areas in Michigan. More details about the shipments can be read at http://remanufacturedenginesforsale.com.
Most dealerships are the sole provider of a brand new engine for installations in a vehicle. The expense of purchasing a new engine can be one of the factors that decide the actual purchase by the owners.
The refurbished motors that are now shipped to Michigan and surrounding states are helping to provide more distribution options for engine buyers. The complete Ford, Chevy, Dodge and other automaker brands now distributed by this company is one way now used to provide quality motors for swaps and replacement purposes.
A warranty is normally provided with the purchase of a new engine. This documentation is traditionally provided to protect wear and tear and unforeseen breakdown during ownership. Due to the differences in rebuilding companies, and warranty is not always attached with each Internet sale.
The RemanufacturedEnginesforSale.com company has changed its warranty policy to fill in the gaps of coverage not provided by many retailers. A new three-year policy is now in effect for all shipments. This policy is helping more buyers receive assurance when purchasing motors.
Aside from the recent upgrades with shipments, different engine editions have been added recently for sale. Turn key crate motors recently added for sale is one additional option for buyers. A news announcement for these engines can be read online at http://www.seattlepi.com/business/press-releases/article/Turnkey-Engines-for-Sale-Now-Discounted-Online-at-4218988.php. These crate motors are rebuilt and offered as alternatives to other engine types currently in stock. More upgrades to the engine inventory are expected later this year.
The current company inventory can be searched by interested engine buyers on the company website. Engines by automaker and size are grouped using the search tool online. This resource was created to help save customers time when researching engines.
About Remanufactured Engines for Sale
The Remanufactured Engines for Sale company is now a leading supplier of reconditioned motors from domestic automakers. The expert engine mechanics staffed by this company help provide better engine replacement options for North American buyers. The discount programs frequently announced have helped introduce pricing by this company to buyers. The Remanufactured Engines for Sale company now offers warranty programs for all engine purchases. This 36-month coverage is offered as an extra incentive for no cost when sales are completed online or through the company toll-free number.