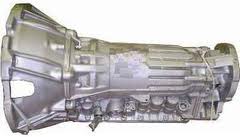 The replacement price of the reconditioned transmissions now shipped the same day provide the price drop typically absent from online retailers.
Cincinnati, Ohio (PRWEB) February 09, 2013
The replacement auto parts industry is similar in theory to the retail industry. Orders are placed online and offline that are sent to customers in the United States. The weight and size of an automotive transmission typically results in delays when purchases are made. The RebuiltTransmissionsforSale.com company has changed its shipping policy and now ships customer orders for Rebuilt GMC transmissions on the same day. The shipping policy is designed to speed up delivery times for all customers. More information can be read online at http://www.rebuilttransmissionsforsale.com/gmc-transmissions.
Domestic automakers like Ford, Chevy, GMC and Dodge produce and outsource the development of automotive transmissions. These are usually sold through dealerships and authorized resellers at full MSRP price. Used vehicle owners not currently protected by an automotive warranty must pay the out-of-pocket expense to replace a defective or worn gearbox. The replacement price of the reconditioned transmissions now shipped the same day provide the price drop typically absent from online retailers.
The use of manual and automatic gearboxes in the automotive industry offers different levels of performance for gasoline and diesel based vehicles. Electronic controls are now used by some manufacturers including General Motors to provide speed control for the shifting patterns.
The RebuiltTransmissionsforSale.com company now supplies automatic, manual and electronically controlled units that fit into the GMC Sierra, Envoy and other brands. This expansion of company inventory is now used to provide the most options for buyers planning to purchase online or by telephone.
The reconditioned units now sold receive protection in the form of a three-year warranty to ensure all internal parts are covered from breakage. This company provides this warranty as an alternative to used units that can be found online without a form of protection for each buyer. This issuance of the warranty is one additional way that buyers are protected purchasing these secondary units. This warranty applies to the foreign and domestic portions of the company inventory. This protection is attached with each sale for no extra cost.
About Rebuilt Transmissions for Sale
The Rebuilt Transmissions for Sale company is one of few rebuilders in North America selling directly to the public instead of exclusive sales to the automotive industry. Both the business and consumer sides of this company are taken care of by auto industry specialists working for this company. The rebuilt units that are sold and distributed to customers are OEM replacements that are discounted below MSRP. Ford, Chevrolet, Dodge, Jeep, Chrysler, Honda, Toyota and other additions can be found through the company inventory online. The same day shipments and warranty protection are two ways this company has innovated its business structure this year.