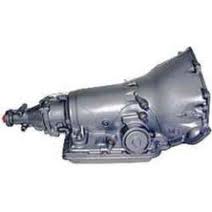 The rebuilding work that is now provided for the import and domestic transmission inventory is now warranted for a period of 36 months.
Youngstown, Ohio (PRWEB) March 12, 2013
Isuzu produces multiple SUV vehicles that are sold throughout the world. One of the parts frequently used in these vehicles that are most often requested by preowned vehicle owners is the transmission. These units require regular service are often replaced when problems happen. The RebuiltTransmissionsforSale.com company is now selling rebuilt Isuzu transmissions directly to SUV dealerships and other buyers currently requiring these replacements. A special pricing offer is now attached to these reconditioned assemblies and more details can be found going to rebuilttransmissionsforsale.com online.
The Amigo, Hombre, Axiom, Ascender and Trooper represent some of the 4x4 vehicles produced by Isuzu. The automatic transmissions that are used inside of these vehicles are produced by this import automaker. Locating a replacement for the OEM installation can be problematic for some buyers.
Secondary market dealerships that purchase aftermarket parts now have the opportunity to purchase at a better price online. The discounted refurbished transmissions that are now sold are expected to help fill in the gaps of supply for dealerships.
There are three types of transmissions currently offered to the public through dealers. The first type is a brand new condition unit is often supplied directly by automakers. These are used by warranty service centers and dealerships when installing or replacing a transmission. Preowned units are a secondary type that typically has high mileage due to excessive wear and tear.
These units are typically sold through junkyards and salvage companies directly to owners of vehicles. The third type is known as refurbished or reconditioned and represents the type of transmissions that are now discounted for sale online.
The RebuiltTransmissionsforSale.com company now rebuilds each Isuzu and other automaker brand currently in stock by hand. Testing is applied to each build to ensure that every installation is without error. The rebuilding work that is now provided for the import and domestic transmission inventory is now warranted for a period of 36 months.
This warranty program is providing the coverage typically not found through preowned units. The refurbished units that are sold and shipped by this company now receive the attachment of this warranty for no extra cost.
About Rebuilt Transmissions for Sale
The Rebuilt Transmissions for Sale company rebuilds automotive transmissions for direct sale to trade industry clients and average vehicle owners. This company is a leading supplier of manual and automatic units that are sold at discounted prices for all buyers. Rapid shipments are now available through the company distribution network to erase delays and issues that can be common buying from the secondary market. The Rebuilt Transmissions for Sale company supplies transmission warranty documents with all purchases that are made to help provide extra assurance to buyers using this company for replacement.