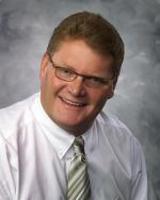 This ebook will help people to realize that life is too short to be working long hours at the expense of your health, your family and your happiness and peace of mind
Hartland, WI (PRWEB) August 20, 2007
David B. Bohl used to work 100 hours a week. His family took a backseat to his fast-moving, high-paying career, and he eventually paid the price in the form of exhaustion, stress and a non-existent family life.
Bohl has since recovered from this work fanatic, pressure cooker life and has done a complete 180. He now focuses completely on his values, beliefs and ideals, and as a result enjoys total life balance between work and family, and coaches people on how to do the same.
In his new ebook, Your Life In Balance: A Breakthrough Guide for Creating the Life You Desire! David B. Bohl documents his transformation and gives the reader step by step guidance on how to change their life for the better by focusing on the things that bring a powerful, sustained sense of joy, happiness and fulfillment.
"This ebook will help people to realize that life is too short to be working long hours at the expense of your health, your family and your happiness and peace of mind," Bohl explains. "You'll discover how to recognize your true beliefs and purpose, which is the first step in a truly fulfilling life."
The ebook also includes a stress test, questionnaires and hands-on exercises so the reader can immediately start to see what needs changing in their life and then take action.
This groundbreaking ebook is now available at http://www.LiveLifeandSucceed.com.
For more information contact David B. Bohl directly at 262-538-1300.
Photos available upon request
David Bohl is available for interviews at 262-538-1300.
###