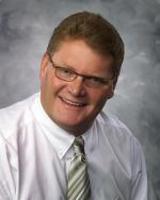 ...Over the past twenty years, the personal savings rate of U.S. citizens has declined by 10% while the debt-to-income ratio in that same time period has nearly doubled.
Milwaukee, WI (PRWEB) November 28, 2007
Financial consultant Karen Ellenbecker of the Ellenbecker Investment Group and Business Coach and Lifestyle Designer David B. Bohl of SlowDownFast.com have officially announced a strategic alliance of their respective companies with the agenda of helping Americans take a more active role in their personal finances and investment future. Together, they present a combined service package to their clientele that features business/personal coaching and financial planning in one, and show people how to attain self improvement.
According to an article published on Financial Web*, "...Over the past twenty years, the personal savings rate of U.S. citizens has declined by 10% while the debt-to-income ratio in that same time period has nearly doubled." The reason for this is at least in part due to shifting work/family roles, an unpredictable economy, and technological advancements that have led many into new, alternative and diversified roles in their careers over the last decade. Clearly, the financial industry is overdue for a solution that takes into account the varied needs of a population grappling with major lifestyle change, as well as facing challenges that prevent the average person from focusing on long-term investment opportunities.
As someone who emerged with "relationship-based financial consulting" far ahead of her time, Ellenbecker once again brings the industry up to speed with the addition of Bohl's life coaching to her mix of service offerings. Likewise, David Bohl of SlowDownFast.com is able to bring greater substance to the support he offers his life coaching clients by referring them to a sound financial consultant advisor who can guide them through money management decisions that help them reach their immediate goals more quickly while also taking the long-term into account, assisting them in their goal to attain self improvement.
According to a report published concurrently by Bohl's SlowDownFast.com and the Ellenbecker Group, "The investment group's decisions, which are based on risk tolerance, time horizons, income needs and other individual situations, would be extended to include life coaching decisions, which are made deliberately, consciously and intuitively."
Financial planning that is combined with life and business coaching offers a more holistic, realistic, and whole-picture perspective. It allows individuals the freedom to begin thinking of their finances in terms of what brings them the most comfort in their lives and makes the most sense for them alone. Clients in search of self improvement can thoroughly examine their values, habits and preferences before moving forward with their investment plans, thereby easing into decisions that accurately reflect who they are as individuals and support where they plan to be ten, twenty and even fifty years down the road.
The collaborative report also states, "The holistic life coaching model insists that clients look beyond immediate and perceived values to quantify the cost of opportunities as they arise in life. This 'opportunity-cost' approach may require an adjustment in one's traditional mindset, but it allows the client to make better choices, which gives the client room to relax and enjoy life today and for a lifetime."
For more information on financial consultant Karen Ellenbecker and how coaching and financial planning can serve as the path to financial freedom and self improvement, visit http://slowdownfast.com or http://ellenbecker.com
*SOURCE: http://www.finweb.com/financial-planning/common-financial-mistakes-to-avoid.html
Security and Advisory Services offered through
SII Investments Inc., Member FINRA/SIPC &
A Registered Investment Advisor.
###